Photo Booth Rental Lowell
Lowell Photo Booth Rental
You're out at a local farm in Dracut, picking up your weekly fresh vegetables — when you suddenly remember that you've forgotten to book a photographer for your upcoming event! 
Luckily, plenty of people have plenty of good things to say about Pixilated — even going as far as to say that we're the best photo booth rental service in Lowell (we'd agree!). 
If you're wondering what's in it for you, picture easy-to-use, straightforward, and fuss-free rentals that will leave your guests raving about the experience for years to come!
Photo Booth Rental Lowell, Massachusetts
Photo Booth Rental
Classic and compact is the name of the game. With the simplest, most user-friendly design in mind, our standard photo booth kit is quick to set up, cordless, and ready for use in less than 5 minutes!
GIF Booth Rental
Action scenes add a bit of chaos and novelty to otherwise static photos — and if any guest disagrees, our GIF photo booth kit also has the ability to take picture-perfect stills!
Experiment with quirky movements that add undeniable personality to your memories!
Black & White Booth Rental
With the black & white DIY photo booth rental kit, guests can ramp up the drama by adding a historic or murder-mystery tone to their photos. 
On the flip side, attendees get to do away with all the bells and whistles – restricting the color palette for a more professional and sophisticated look!
Green Screen Booth Rental
With the green screen phot booth kit, your photos can get really wacky! Relive The Town and The City Festival if you missed it, explore the Mediterranean where you've never had a chance to go, or even launch yourself to the moon (if that's your thing)!
Lowell's Highly-Rated Photo Booth Rental
Transparent Pricing
We're also frustrated by services that advertise a low cost only to bombard you with a boatload of hidden charges. 
That's why here at Pixilated we guarantee transparent pricing on all of our products. The price you see at checkout is the only price you'll ever pay!
Fuss-Free Booking Process 
You just want a photo booth for your party – not to waste half your day jumping through hoops and calling ahead just to get a quote! 
With our seamless and straightforward online booking process, your booth will be on its way in mere minutes!
Sleek and Compact Booths 
Forget about unsightly booths that hoard all the space in your venue. 
Partner with Massachusetts' top photo booth rental service and enjoy stylishly modern and compact kits that fit perfectly even within the smallest of locations.
No Photographer
Things can get awkward quickly in the presence of a stranger – and doubly so, when they're pointing a giant camera in your face!
Get your guests beaming their brightest smiles without a care in the world with our self-service booths. They'll appreciate being in control of the entire affair!
Per-Day Rate
What sets Pixilated apart from other photo booth rentals in Massachusetts is the fact that we rent our booths at a per-day rate. 
There's no more stressing over the time left for the rental because the kit is all yours from sunrise to sunrise!
Wide Range of Personalization Options 
Let your personality shine through the party with all the quirky extras, add-ons, and personalization options available at your fingertips. 
Our professional, in-house team will happily work with you to turn your ideal event into a reality!
Free Shipping
Wherever you may be in Lowell, we'll gladly ship our rental kits to you for free – both ways! Book at least a week in advance to take advantage of this offer and save more.
Hassle-Free Booking and Process!
We Ship the Kit to You
Order your customized kit online and we guarantee that it will arrive at least the day prior to your event! It's simple, easy, and hassle-free.
You Set It up and Take Photos
If you think it might be too difficult to set up, think again! We made sure it only takes 5 minutes max and is doable by anyone without the need for a tech background. 
When all's said and done, guests capture their memories with simple onscreen prompts!
Send It Back
Party's over? Simply pack down the kit in the original box, apply the prepaid shipping label, and drop it off at your nearest UPS!
Make Memories That Last Forever with Pixilated! 
Still unsure? Let us help you weigh the pros and cons: no photographer, convenient, easily operated, affordable, fixed-rate, customizable, and fun! 
The only con? You may not be willing to give up the photo booth afterward!
Make your party more meaningful and memorable with the highest-quality photo booths in the country! Join the crowd of happy customers and book your Pixilated booth for your next Lowell event today!
Pixilated Preferred Vendors
Venues
Photographers
DJs and Bands
Event Planner
Event Production
Catering
Serving these areas:
Pawtucketville

Centralville

Belvidere

South Lowell

Highlands

Ayres City

The Acre

Back Central

Sacred Heart

Billerica

Chelmsford

Dracut

Dunstable

Groton

Westford
Including these counties:
Middlesex County

Norfolk County

Essex County

Suffolk County

Hampden County
Photo Booth Rental Options
See what our happy clients have to say
Our photo booth rental kits are available everywhere in the United States
We ship the kit to you

Guaranteed to arrive at least one day prior to your event. Includes everything you need. Delivered by UPS right to your doorstep. Free shipping.

You set it up and take photos

Unpack. Assemble. Connect to wifi...then the fun ensues! Snap as many images as your heart desires, arm in arm with your friends, all day (and night)!

Then you send it back to us

The next business day following your event, pack up the equipment in the original box and drop it at the nearest UPS Store. Free shipping, again.
What's included in the photo booth kit?
More affordable, more flexible, more customizable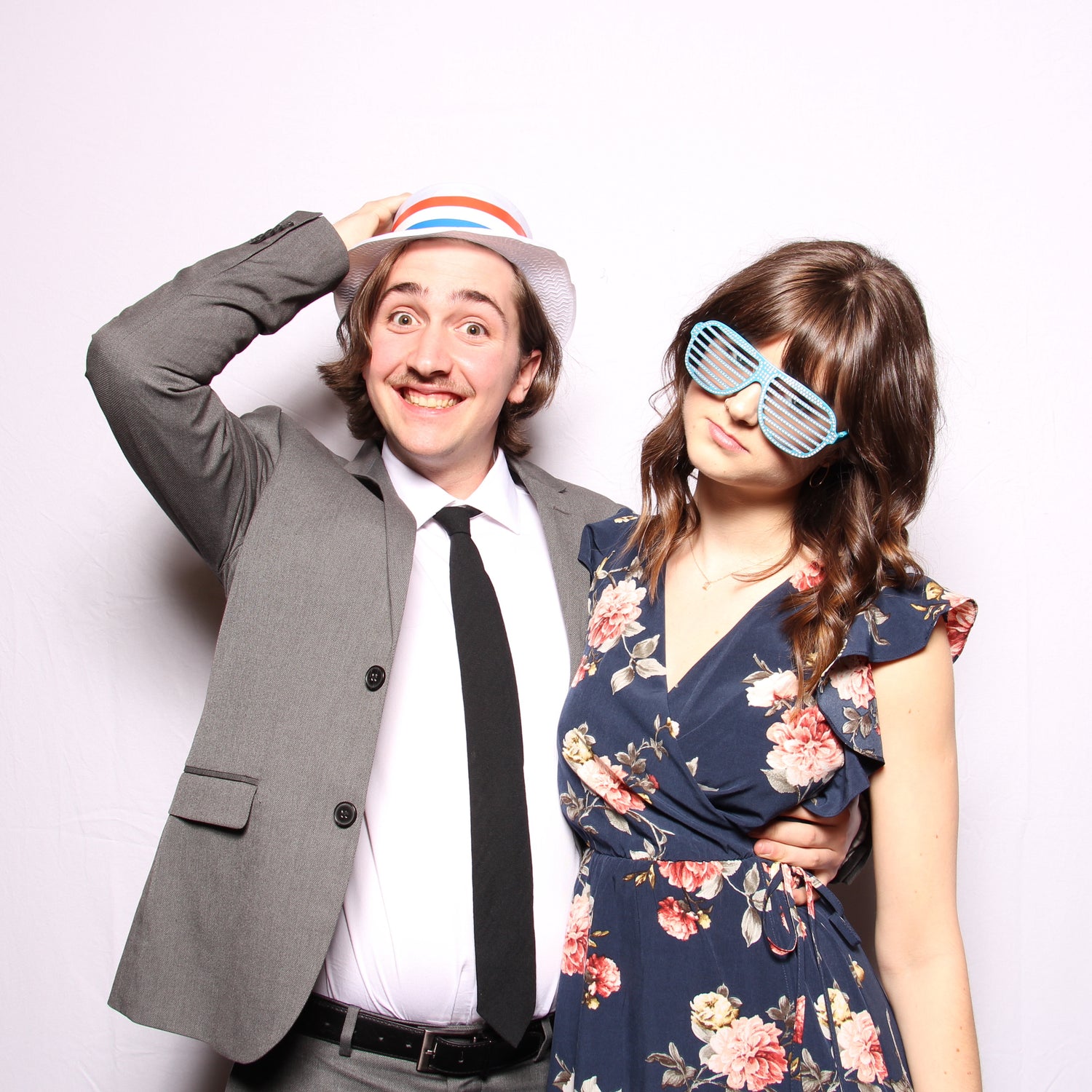 1. Fast, easy online booking

Just choose your desired options, add to cart and checkout
2. Free, reliable delivery

Guaranteed to arrive minimum one day prior to your event
3. Works right out of the box

Takes 5 minutes to set up, even for my grandpa :)
4. Compact and portable

The entire package is 24" x 24" x 10" and weighs less than 25 lbs, including the stand
5. Completely wireless

Runs on a battery pack, and comes with a backup just in case
6. Great photos, no photographer needed

Upgrade to our 18MP smart camera for awesome quality
7. The most affordable

The cheapest photo booth rental on the market…in price, not quality ;)
8. Rent by the day, not the hour

Who are we to tell you when the party ends!?
9. Awesome personalization options

Create your perfect experience with GIFs, green screens, monochromatic photos, themes, frames, and more!
10. Simple guest experience

No need for an expensive attendant adding to your already over-budget headcount...our booths are DIY and super easy to use!
Frequently Asked Questions
How much space is required?

If you do not plan to set up a backdrop, the kiosk itself takes up a 3' x 3' footprint.

If you plan to set up a backdrop, it depends on the width, but usually around 8' x 8' will suffice.
Do I need WiFi?

Ideally, you'll connect your booth to WiFi so your guests can send themselves their images instantly through email or text message.

If you don't have on-site WiFi or a hotspot, your photos will get stored in an "offline queue" until the device gets connected to a network. At that time, all images will instantly get sent.
When will my booth be delivered?

We'll ship it to you so you have it at least one business day prior to your event date.

Need it sooner? Contact us
Can I book over the phone?

Need help making decisions?

Call us at 888-902-0054 and we can help you with your booking over the phone.
How long can I use my rental?

Our booths rent by the day, not the hour…so you can use it for up to 24 hours!

If you purchase additional days, each added day is equal to a 24-hour time block.
Do I need a power source?

No!

We provide two battery packs that will last up to 8 hours (4 hours each) and can be recharged for continuous usage.

No messy cords. No trip hazards. No problems!
Do I need to set up lighting?

No, both of our camera options have a lighting source.

The Base 8MP camera has a LED light source attached with different brightness settings.

The Pro 18MP camera has a built in smart flash that will adjust to the lighting automatically no matter the environment. This is the best option for venues that are dimly lit.

All that said, any photographer knows that good light is the key to great photos, so if you can find a spot that naturally has good lighting, that'll be the cherry on top!
How far in advance do I need to place my order to take advantage of free ground shipping?

We guarantee free shipping for events that are a minimum 7 days away.

Contact us if you have a rush order!
How do I return my booth after my event?

Within one business day after your event, you'll repack it in the same box that it was delivered in, place the return label on the box, and take it to any UPS drop-off location. That's it!
How do guests get their images?

After each photo session, your guests can email or text their pictures to up to 5 people.
What's the difference between the "Base 8MP" camera and the "Pro 18MP" camera?

The Pro 18MP camera takes really crisp high-resolution photos and works great in every lighting scenario.

The Base 8MP camera is is the better option if you're on a budget.
What is the difference between the design options "Standard" and "Customized"?

Standard design includes our classic booth interface without any customization options, like logos, graphics or frames. This is a great option if you have a busy backdrop or are going for a clean, classic look.

Customized design allows you to use our templates or to work with our designers to create your very own branded booth experience. Great for wedding themes and monograms, or to add logos.
Can the GIF booth also take regular photos?

You bet!

Our GIF Booth gives you the option to choose to take a photo or a GIF. There is a button on the left that says Tap for Photo and a button on the right that says Tap for GIF.
For the Green Screen Booth, is the physical green screen included?

Yes, we provide you with a green screen (chroma key) backdrop that includes the stand.