Regular price
$585.00
Sale price
$469.00
Unit price
per
SAVE 20%
Sold out
Looking for a unique and entertaining way to capture memories at your next event? Look no further than Pixilated's GIF photo booth rental! Our high-quality rental service provides state-of-the-art technology to create stunning animated GIFs that your guests will love.
Our GIF photo booth rental service comes in a convenient DIY kit, allowing you to set up and operate the photo booth on your own schedule. With an easy-to-use touchscreen interface, guests of all ages can strike a pose and create a fully animated GIF within seconds.
The Pixilated GIF photo booth rental kit includes the photo booth unit. Add-ons such as props and backdrops are also available to customize your photo booth experience and help your guests get into the spirit of the occasion.
Our rental is by the day, providing you with the flexibility to enjoy your photo booth experience for as long as you need. If you would like to extend the rental period, additional days can be added to your rental period through our "Extras & Add-ons" category in our online shop.
Whether it's for a wedding, corporate event, or birthday party, our gif booth rental service is the perfect addition to any event. With our user-friendly instructions and technical support, creating unforgettable memories has never been easier.
So why wait? Book your Pixilated GIF booth rental today and add some excitement to your next event.
Why Rent a Pixilated GIF Booth

Simple booking process - Choose between a standard or customized design, add some props or a backdrop and place your order online

Free UPS roundtrip shipping - We guarantee your GIF booth kit to arrive at least one day prior to your event

It just works - Open the box, set it up, turn it on, connect to wifi, that's it!

Compact design - This kiosk can easily be nextled into the corner of even the tightest venues and still produce huge results

No messy cords or ugly floor tape - Comes with two rechargeable battery packs that allow for continuous run-time

GIFs + photos - Don't worry, you get the best of both worlds...your guests can self-select to take photos or GIFs

Great price - The most affordable GIF booth rental kit on the market

Rent by the day and don't feel encumbered with time- You need flexibility on your event day, so we give you the kit the day before and have you send it back the next business day
Free Roundtrip Shipping

Shipped everywhere in the contiguous United States with a free return shipping label in the box.
5-Minute Setup Process

One person can set up the booth in just a few minutes.

It comes with picture instructions and requires no technical expertise.
The GIF Booth Kit Contents

In the box:

- GIF photo booth kiosk

- Tripod floor stand

- Two battery packs

- Charging plug

- Instruction card

- Return shipping label

Also included:

- A link to view and download all your event GIFs and images once your booth is shipped back
Frequently Asked Questions

How long can I use my GIF booth?

Our booths rent by the day, not the hour…so you can use it for up to 24 hours!

What is the difference between the Design options Standard and Customized?

Standard design includes our classic GIF booth interface without any customization options, like logos, graphics or frames. This is a great option if you have a busy backdrop or are going for a clean, classic look.

Customized design allows you to use our templates or to work with our designers to create your very own branded booth experience. Great for wedding themes and monograms, or for corporate events to add logos.

Can the GIF booth also take regular photos?

You bet! There will be a button on the left that says Tap for Photo and a button on the right that says Tap for GIF

Do I need WiFi?

Ideally, you'll connect your GIF booth to WiFi so your guests can send themselves their images instantly through email or text message. If you don't have on-site WiFi or a hotspot, your photos will get stored in a queue until the device gets connected to a network. At that time, all images will get sent.

How much space do I need for the setup?

If you do not plan to set up a backdrop, the kiosk itself takes up a 3' x 3' footprint.

If you plan to set up a backdrop, it depends on the width, but usually around 8' x 8' will suffice.

Do I need to plug it into an outlet?

No! We provide two battery packs that will last up to 8 hours (4 hours each) and can be recharged for continuous usage.

Do I need to set up lighting?

No, GIF booth camera has a built in smart flash that will adjust to the lighting automatically no matter the environment. It will flash three times as it takes each photo in the GIF animation sequence.

How do guests get their GIFs and pictures?

After a session, your guests can email or text it to up to 5 people.

How far in advance do I need to place my order to take advantage of free shipping?

We guarantee free shipping for events that are a minimum 7 days away.

Contact us if you have a rush order!

When will my GIF booth kit be delivered?

We'll ship it to you so you have it at least one business day prior to your event date.

How do I return my booth after my event?

Within one business day after your event, you'll repack it in the same box that it was delivered in, place the return label on the box, and take it to any UPS drop-off location.
Share
View full details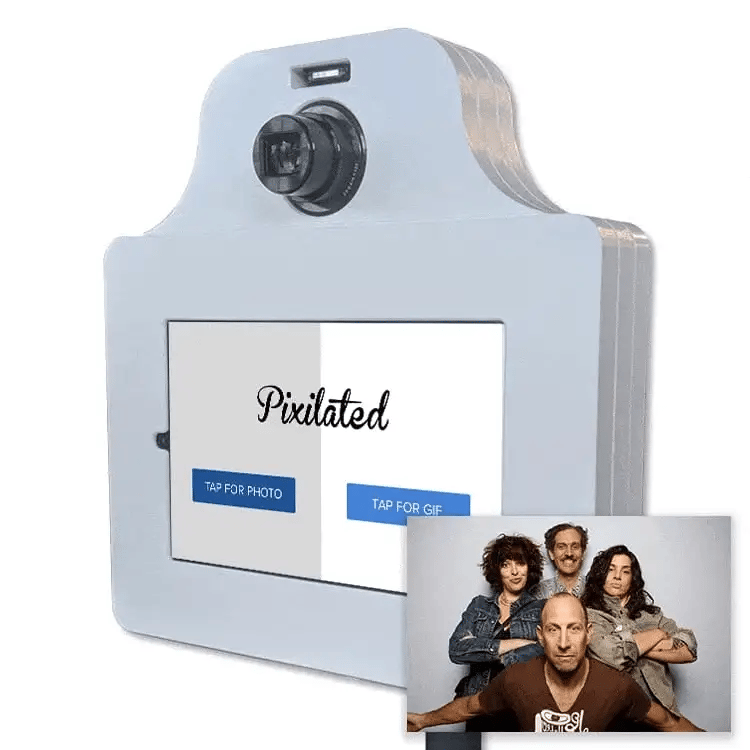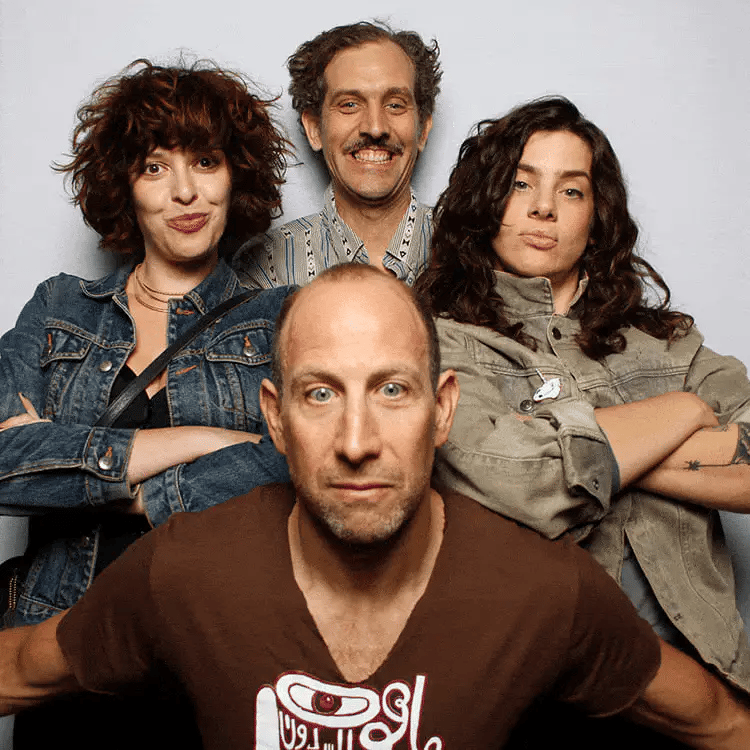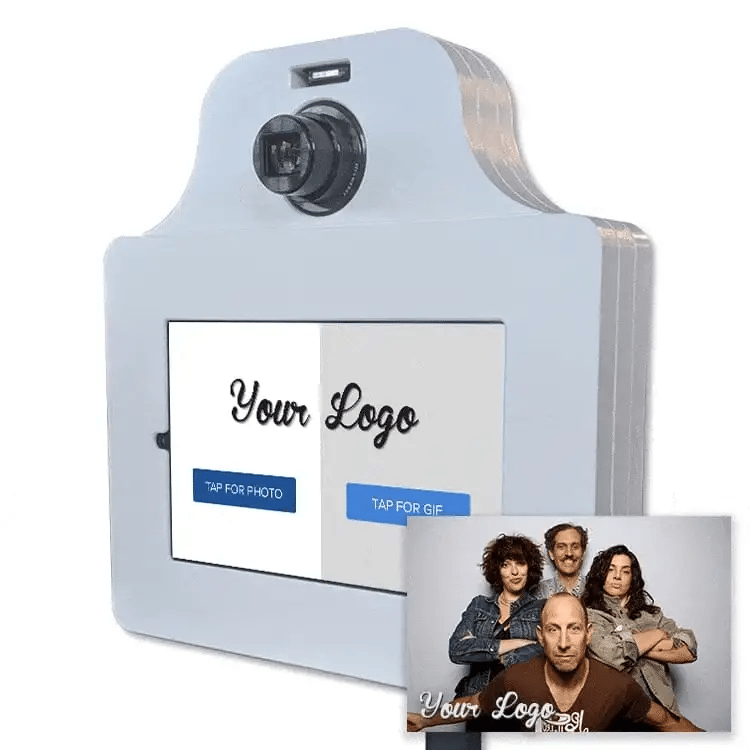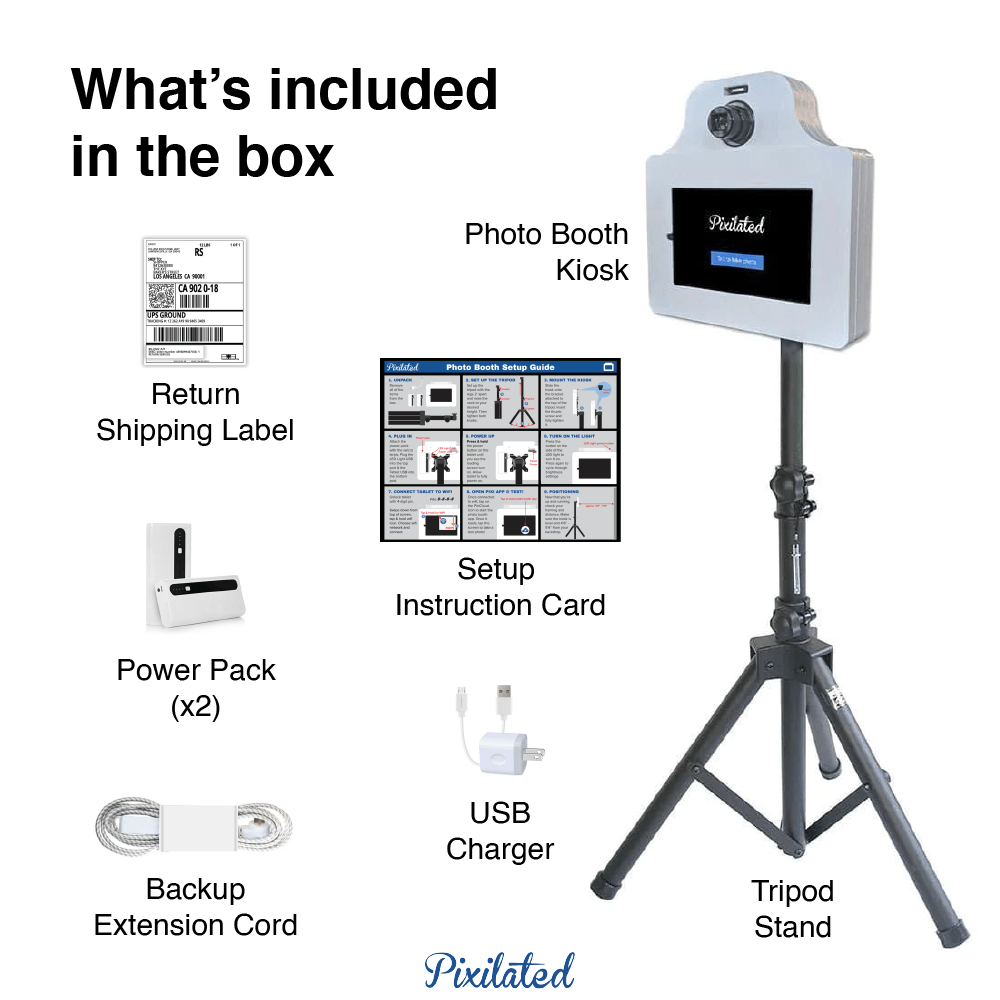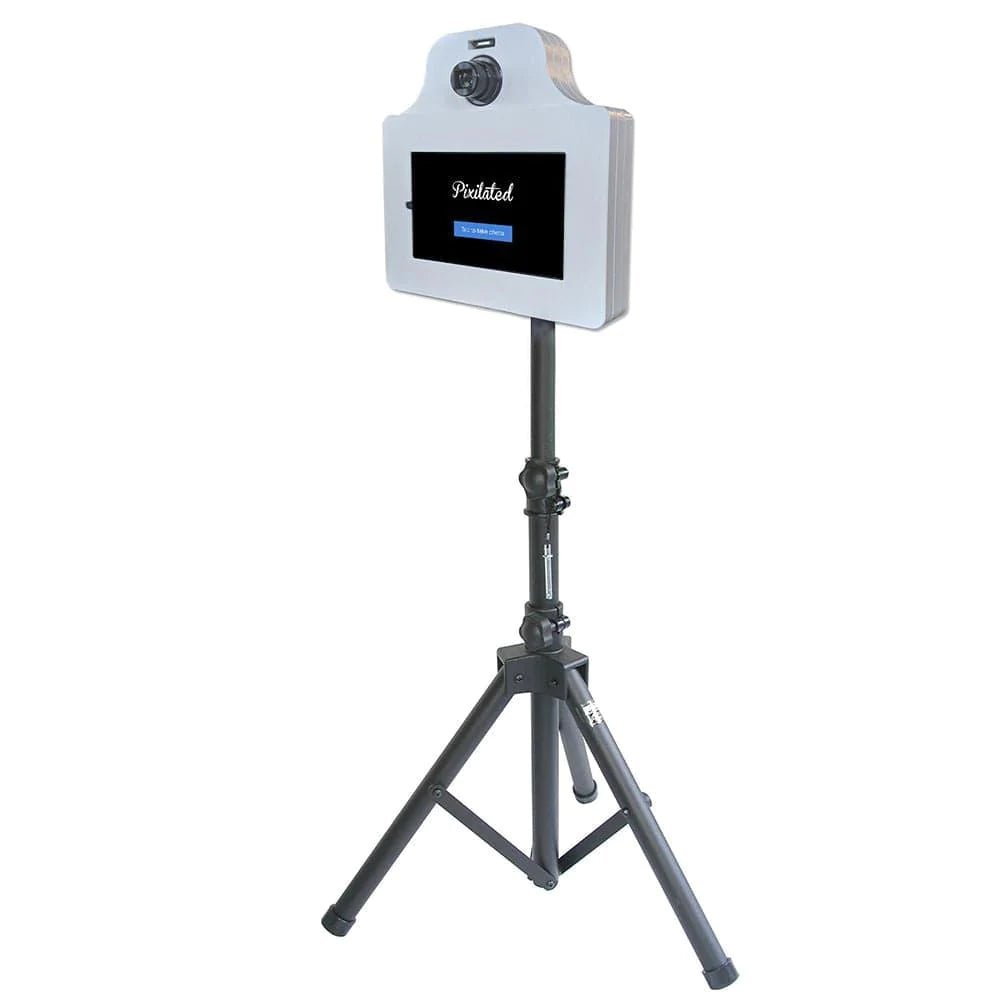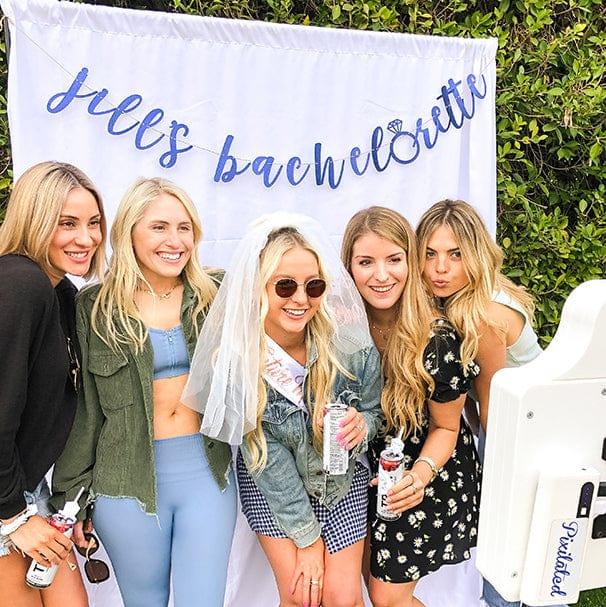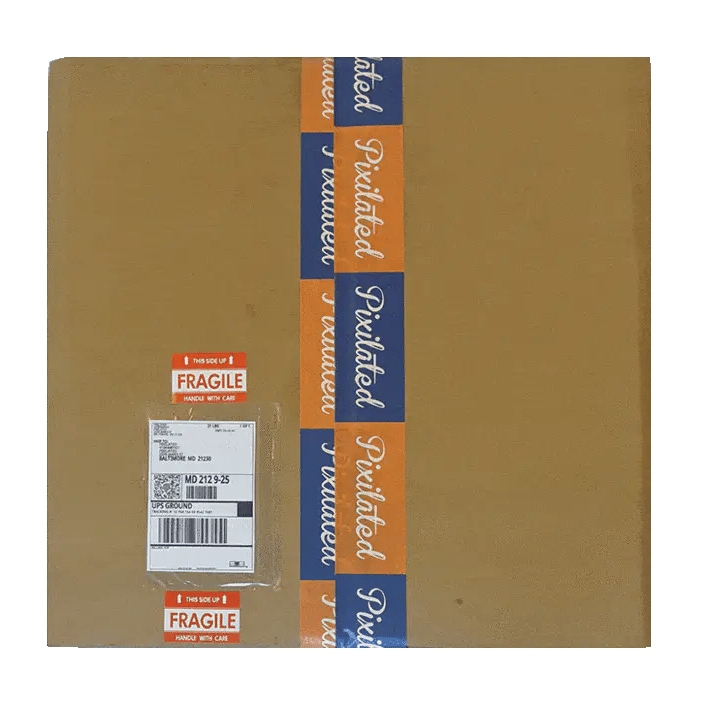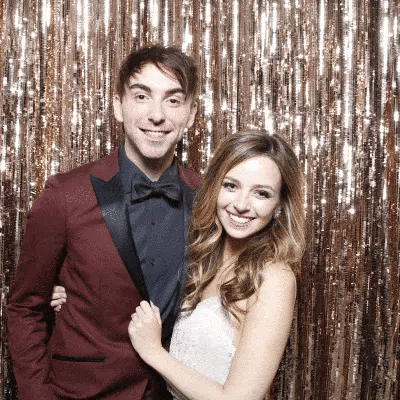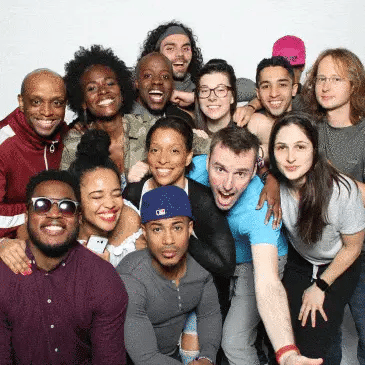 Renting a GIF booth is easy.
We ship it to you

UPS will deliver your GIF booth reight to your doorstep at least one business day before your event. Free shipping.

Unbox, setup, take GIFs

In just a few simple steps, you'll have your GIF booth powered up, connected to wifi, and snapping away.

You ship it back to us

On the 1st business day after your event, stick the prepaid return label on the same box and drop it to any UPS store.
⭐⭐⭐⭐⭐ 4.9/5 Google Rating
What's in the box? Watch our GIF photo booth unboxing video!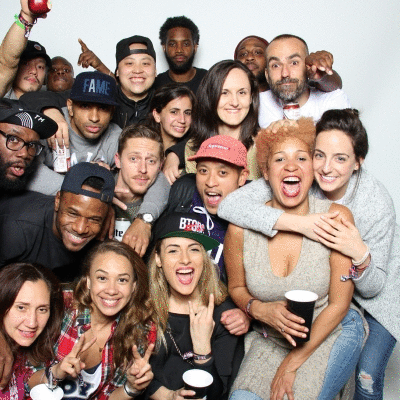 The life of the party
What's more fun than getting silly for a photo booth session with your besties? Now take that experience and ratchet it up a notch with our amazingly fun GIF feature.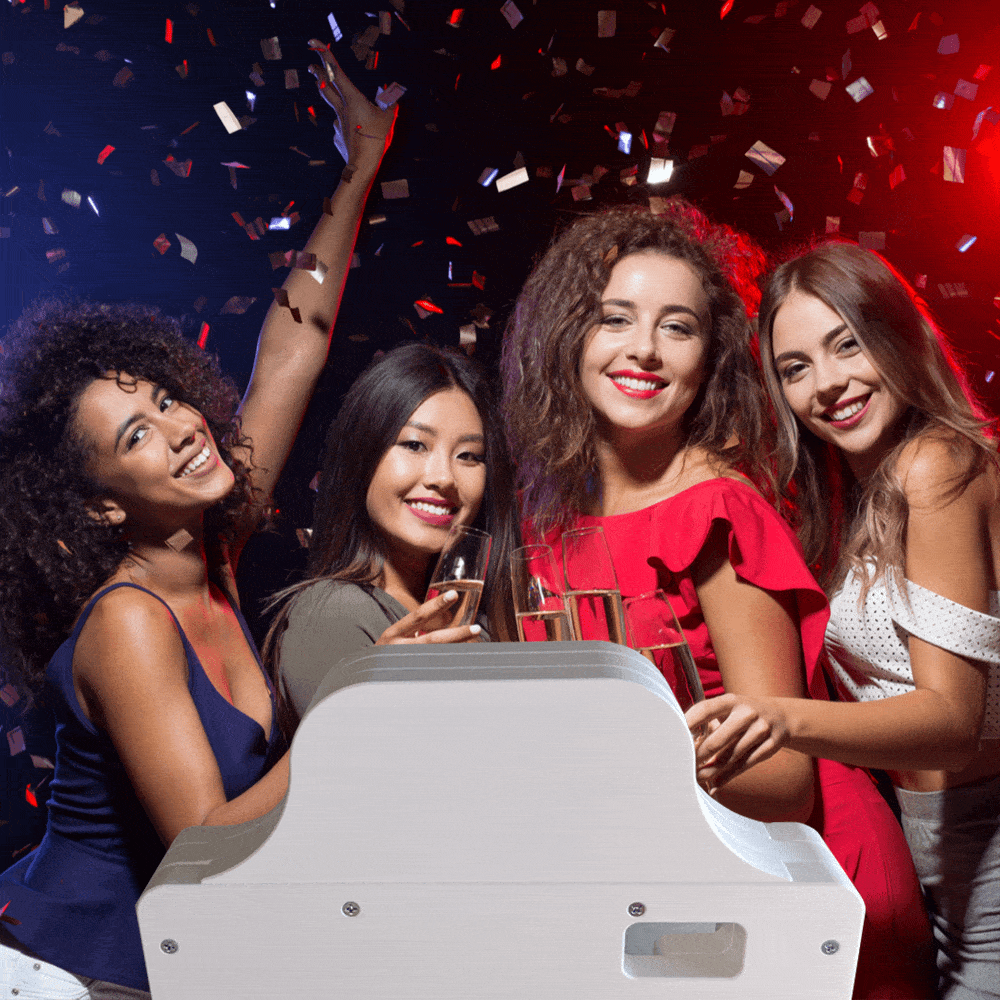 Endless laughs
We swear your sides will hurt, you'll be laughing so hard at your animated GIFs. What better to do when you're in a laughing fit? Take more GIFs of the ensuing hilarity, of course!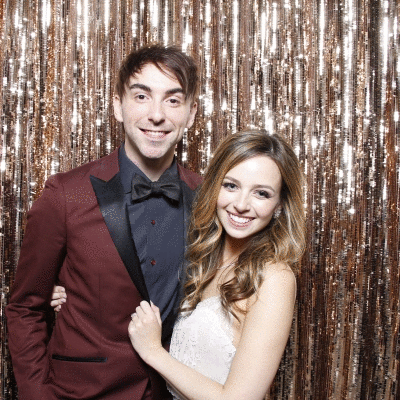 Unforgettable memories
Think of your GIF booth animations as mini action shots that will live forever in your text messages or on your Instagram page. Each year that goes by, you and your friends will be reminded of that pure joy as your memories pop up in your feed.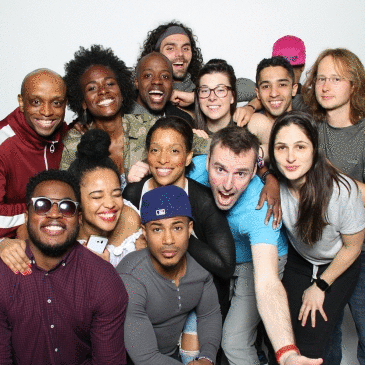 Get in on the action
GIFs are sweeping the internet right now. So give your guests what they want! Our GIF booths are literally DIY kiosks packed with fun features requiring zero photography expertise!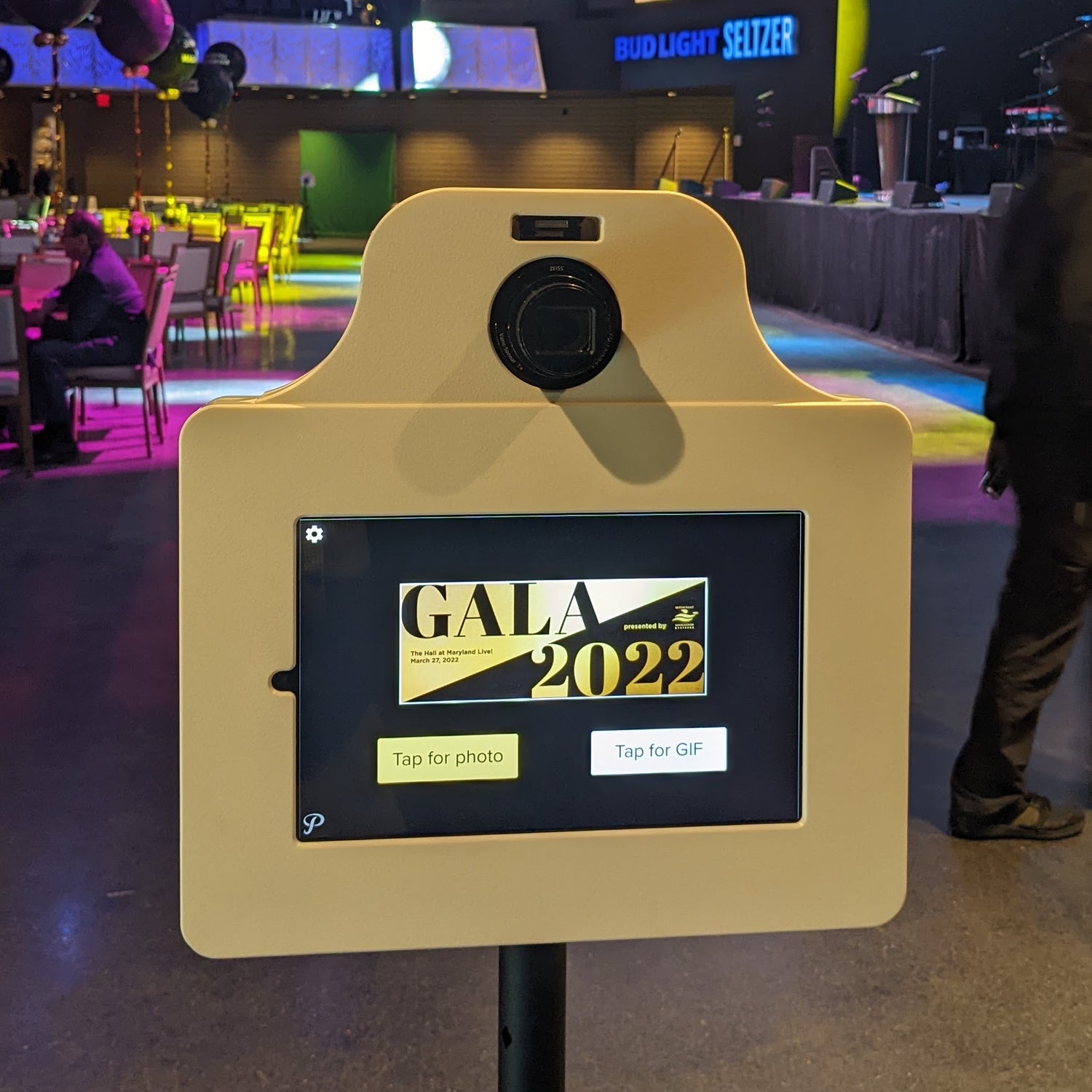 Perfect for events of all shapes & sizes
Great for weddings, birthday parties, corporate events, holiday parties, campus events, 5k races & marathons, nonprofit events, graduation parties, showers, grand openings, and more.
Make Magic With a GIF Booth Rental!
GIFs are sweeping the internet!

What could be cooler than having fun images from your next get-together? How about a GIF photo booth where your images come to life...

We use our proprietary software to create GIFs that are instantly share-worthy, allowing your party guests to upload them in real-time to theirs favorite social media sites.

Our GIF booth is self-service and compact. We ship it directly to you with simple instructions for set up and pre-paid return shipping.

All you have to do is turn it on, connect to wifi, and you're ready to start GIFin' out with your friends!
How does a GIF booth work?

Simple. You tap the screen to start the camera.

You'll be able to see yourself on the screen and it will give you a countdown to your first photo. Immediately after the flash goes off, the countdown timer will start over and do this for two more photos.

Instantly at the end of the 3-photo session, the pictures are magically stiched together into a looping GIF animation. You can email it or text it right to your phone.
GIF photo booths are so hot right now!

Our GIF booth rentals are the most exciting photo booth enhancement out there.

Why? The majority of photo booth rental companies simply haven't gotten on board with the latest technology. Your partygoers will never suspect that in addition to getting amazing images courtesy of our world-class software, they can also create awesome GIFs.

GIFs can run the gamut from saucy to silly to serious and everything in between. See how your celebration participants ham it up or turn it on when faced with a camera and three chances to move around. We'll put their images together in a movable GIF that's like a motion picture of all the fun they're having at your party. What could be better?

That's right, if you're looking for a GIF animation photo booth, look no further. From Seattle to Miami to San Diego to Boston — literally anywhere in the United States — we're here for you! Perfect for holiday parties, brand activations, birthdays, festivals, or weddings.

A GIF booth allows your guests to let their imagination run on cool poses to create their own movie memory of your event. Move from one side of the frame to the other, choreograph a dance, the possibilities are endless!
Make waves on social media

Corporate and nonprofit clients absolutely love working with us to create shareable GIFs.

Imagine the branding possibilities when your guests walk into our photo booth rental area and discover they can make GIFs of their own. Our team will help get the setup just right, and enable guests to instantly get copies of the GIFs and photos for their own uses.

As soon as they start adding their GIFs to their social media accounts, you have the opportunity to get a little web-based leverage – great for businesses looking for a unique marketing strategy. Encourage participants to add hashtags and link up to your brand's social sites for an added boost. Nothing says fun more than pics of people having a ball at a get-together you've created!

From sporting events to conferences to trade shows, GIF photo booth rentals are a perfect way to raise the bar on fun, not to mention turn your gathering into a stellar event.

Combine a GIF booth with custom filters to take your branding to a whole new level of cool.

Pixilated Photo Booth serves GIF photo booth rentals throughout the good ol' U S of A.