Regular price
$400.00
Sale price
$319.00
Unit price
per
SAVE 20%
Sold out
🚚 Good news! We have inventory available for your location.
Last minute booking? Check our shipping map to see if you're still eligible for free shipping.
Bring the fun of a photo booth to your next party with a
DIY Photo Booth Rental
.
✅ The perfect way to capture memories at any event.
✅ 100% self-service and rent by the day.
✅ Free two-way shipping throughout the US.
✅ Includes all the supplies you need for a hassle-free experience.
Why Rent a Pixilated Photo Booth

Easy online booking - Choose your desired options, select your date and place your order in just a few clicks

Free two-way shipping through UPS - Guaranteed to arrive one business day prior to your event

Works right out of the box - It literally takes 5 minutes to set up, even for a rookie

Compact and portable - Weighs less than 25 pounds and takes up a 3'x3' footprint

No cords, no tape - Runs on a battery pack and comes fully charged with a backup

Insane value - Starts at $319 per day as compared to your normal photo booth company that charges $800 for only four hours

Rent by the day - Our rentals are in 24 hour blocks so you aren't handcuffed by strict start & end times

Intuitive user interface - Anyone can figure out how to take awesome photos using the prompts on the screen...no attendant necessary
Free 2-Way Shipping

United States only.

Everywhere in the lower 48 states, we've got you covered.

Not applicable on rush orders though, so don't delay!
What's Included

In the box:

- Photo booth kiosk

- Tripod floor stand

- Two battery packs

- Charging plug

- Instruction card

- Return shipping label

- Backup extension cord

Also included:

- A link to view and download all your event images once your booth is shipped back
Frequently Asked Questions

How long can I use my rental?

Our booths rent by the day, not the hour…so you can use it for up to 24 hours!

What is the difference between the Design options Standard and Customized?

Standard design includes our classic booth interface without any customization options, like logos, graphics or frames.This is a great option if you have a busy backdrop or are going for a clean, classic look.

Customized design allows you to use our templates or to work with our designers to create your very own branded booth experience. Great for wedding themes and monograms, or for corporate events to add logos.

What's the difference between the Base 8MP camera and the Pro 18MP camera?

The Pro camera takes really crisp high-resolution photos and works great in every lighting scenario.

The Base camera is is the better option if you're on a budget.

Do I need WiFi?

Ideally, you'll connect your booth to WiFi so your guests can send themselves their images instantly through email or text message. If you don't have on-site WiFi or a hotspot, your photos will get stored in a queue until the device gets connected to a network. At that time, all images will get sent.

How much space is required?

If you do not plan to set up a backdrop, the kiosk itself takes up a 3' x 3' footprint.

If you plan to set up a backdrop, it depends on the width, but usually around 8' x 8' will suffice.

Do I need a power source?

No! We provide two battery packs that will last up to 8 hours (4 hours each) and can be recharged for continuous usage.

Do I need to set up lighting?

No, both of our camera options have a lighting source.

The Base 8MP camera has a LED light source attached with different brightness settings.

The Pro 18MP camera has a built in smart flash that will adjust to the lighting automatically no matter the environment. This is the best option for venues that are dimly lit.

How do guests get their images?

After a session, your guests can email or text it to up to 5 people.

How far in advance do I need to place my order to take advantage of free shipping?

We guarantee free shipping for events that are a minimum 7 days away.

Contact us if you have a rush order!

When will my booth be delivered?

We'll ship it to you so you have it at least one business day prior to your event date.

How do I return my booth after my event?

Within one business day after your event, you'll repack it in the same box that it was delivered in, place the return label on the box, and take it to any UPS drop-off location. That's it!
Share
View full details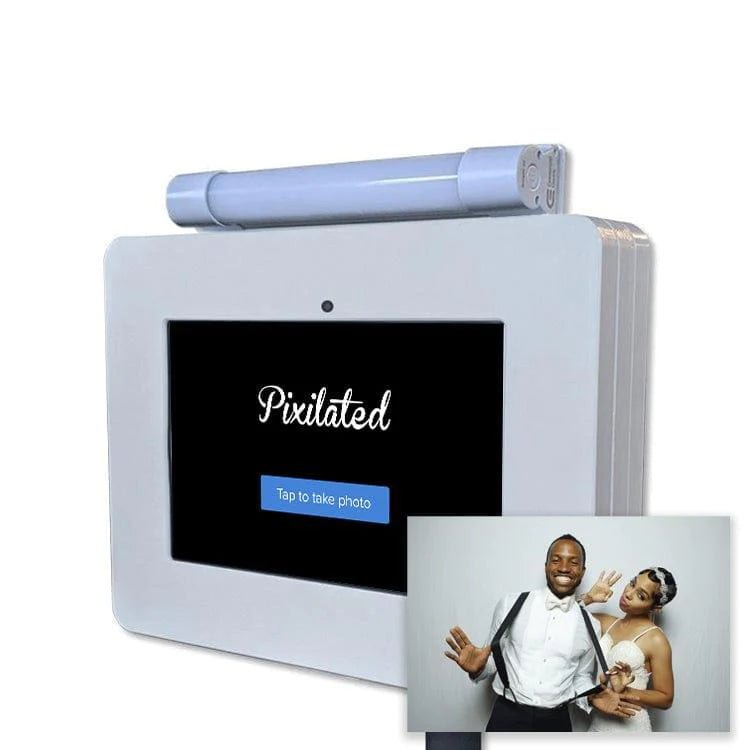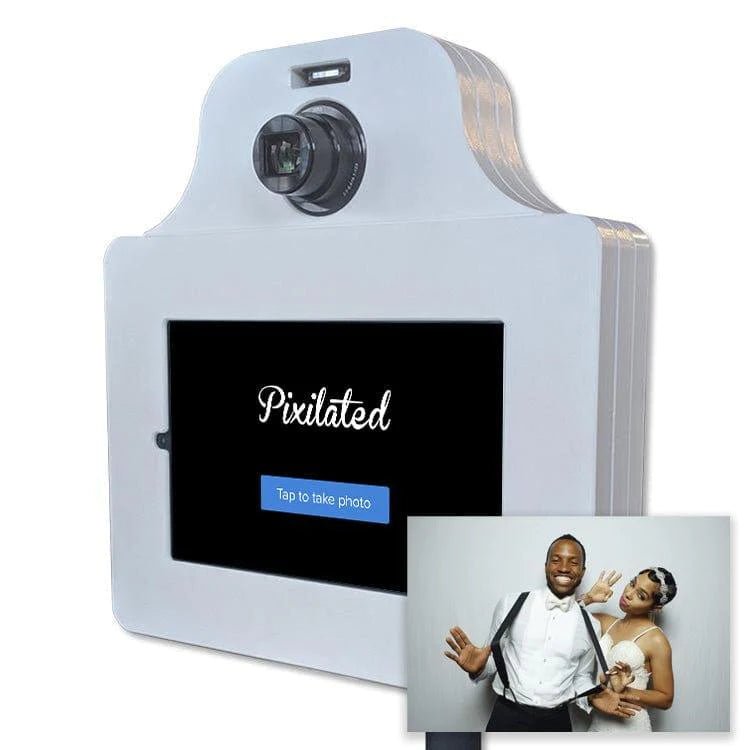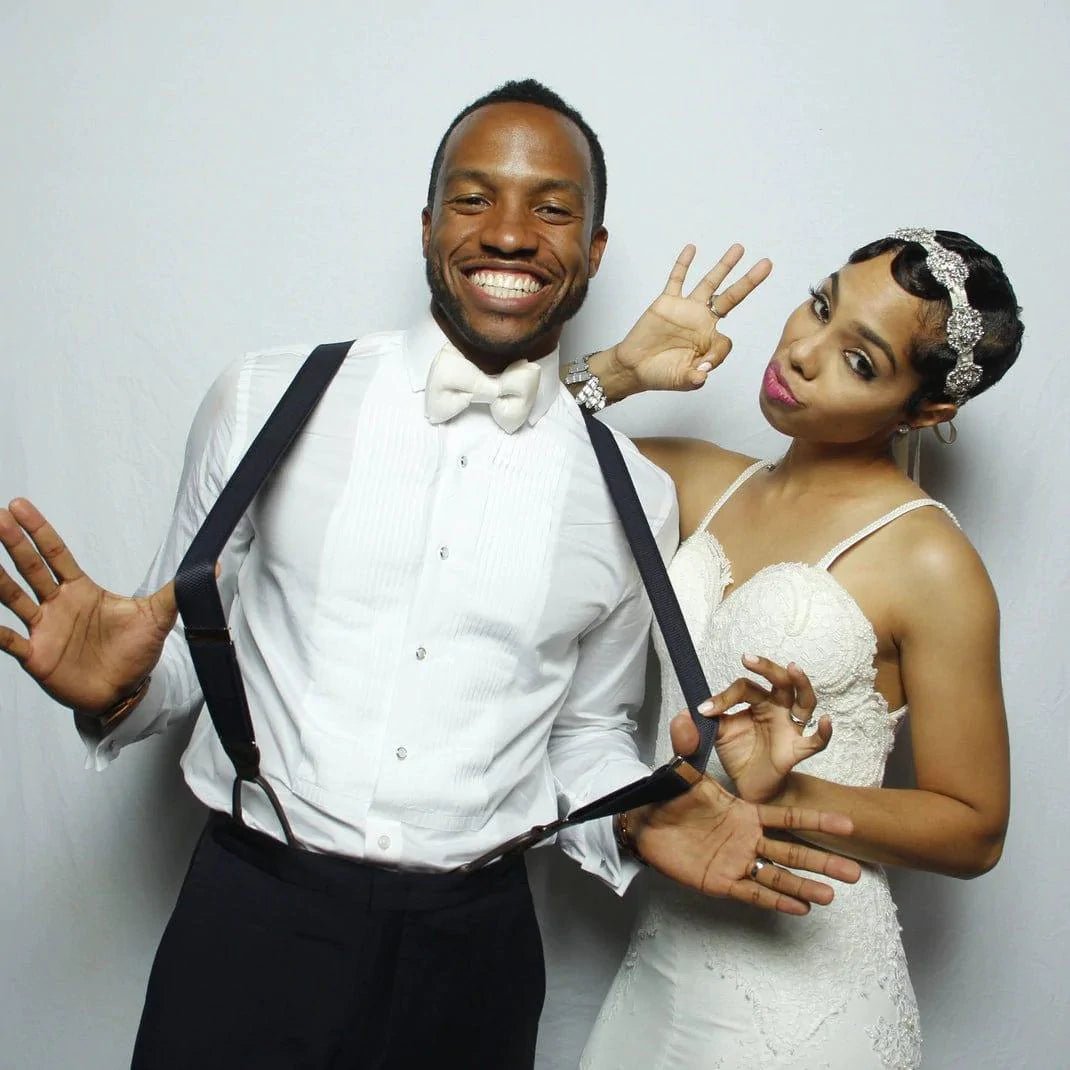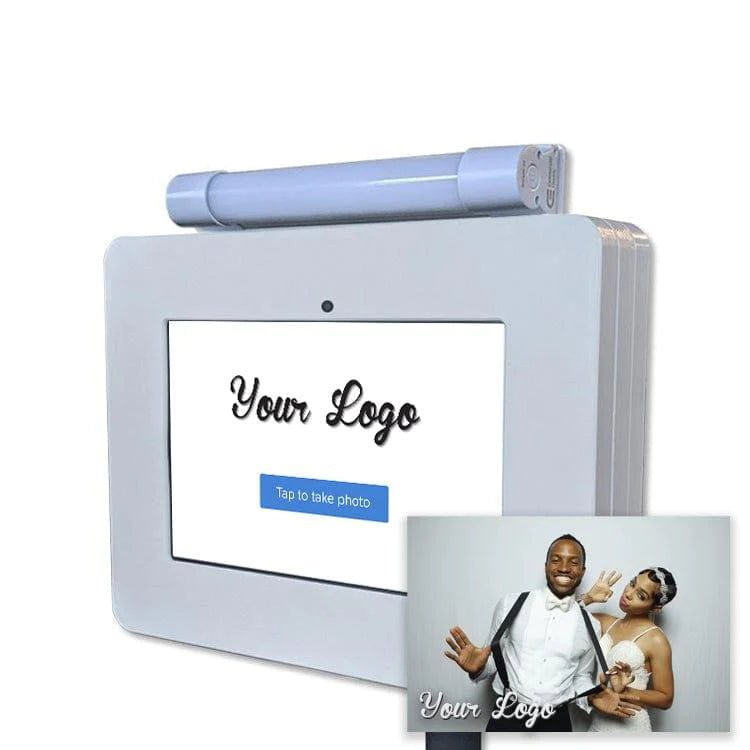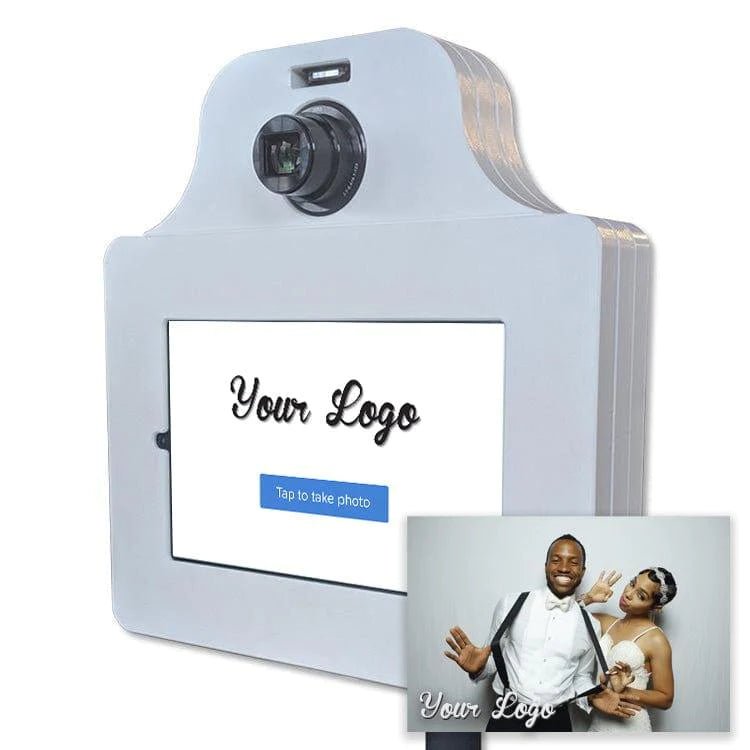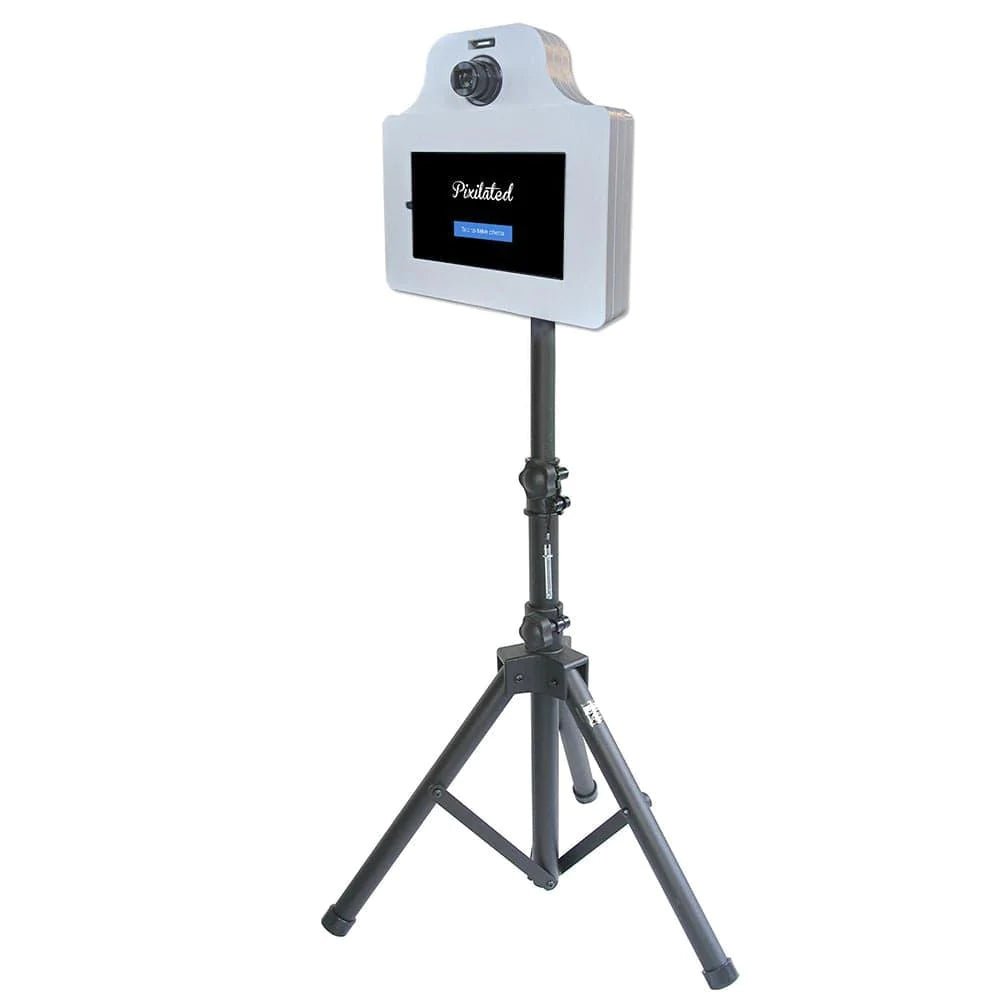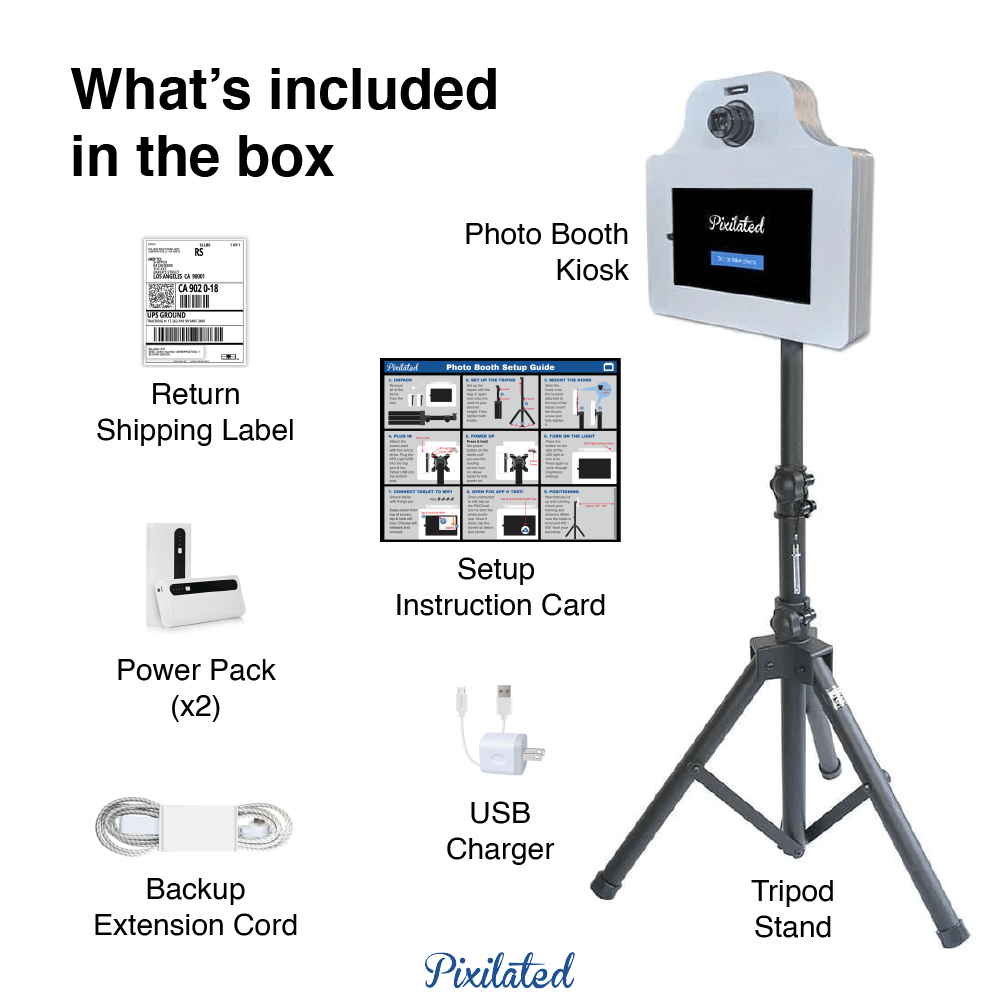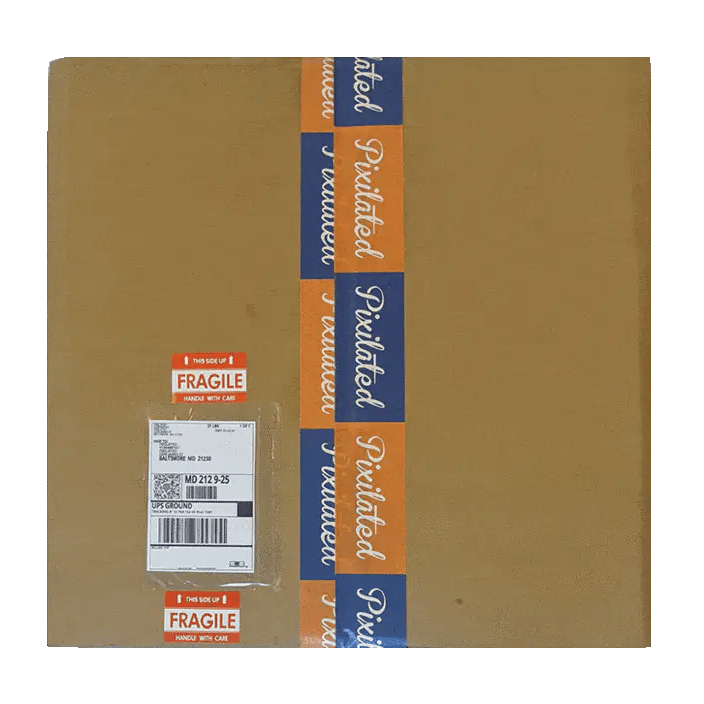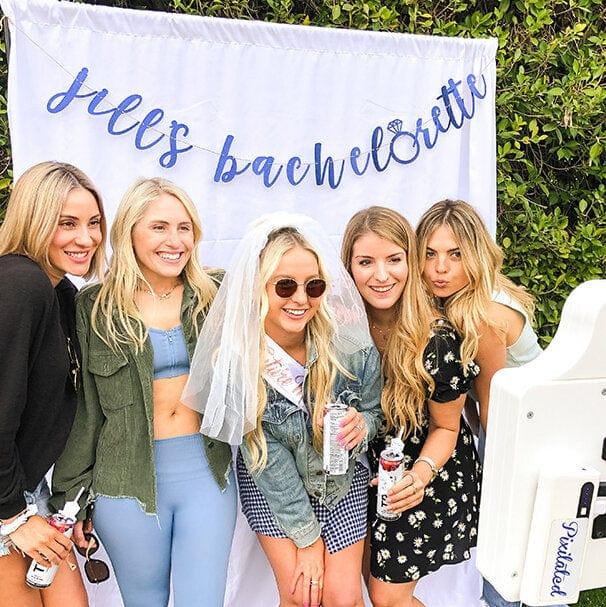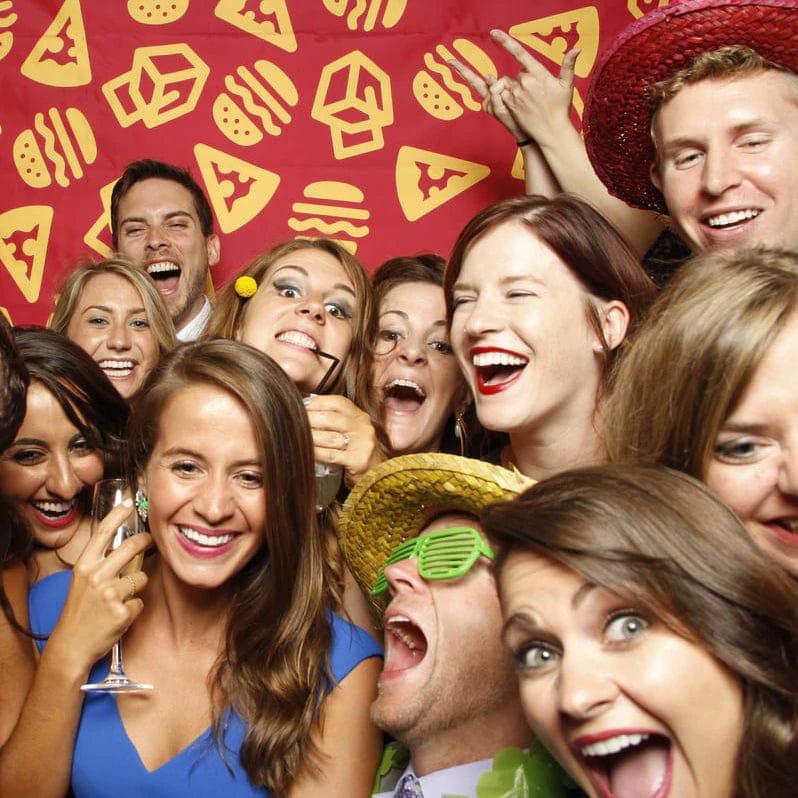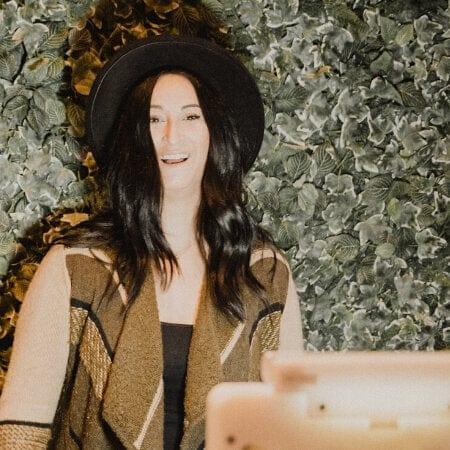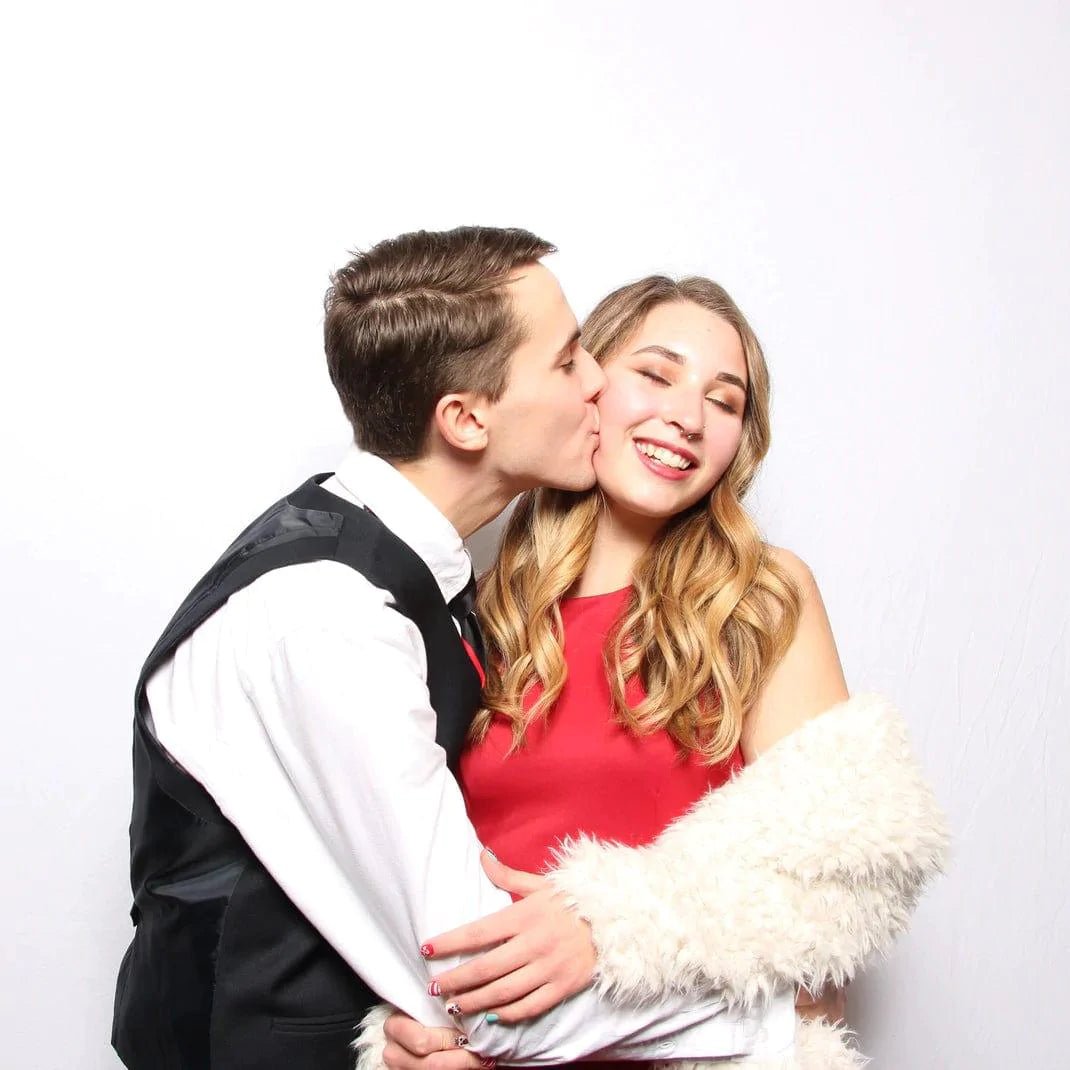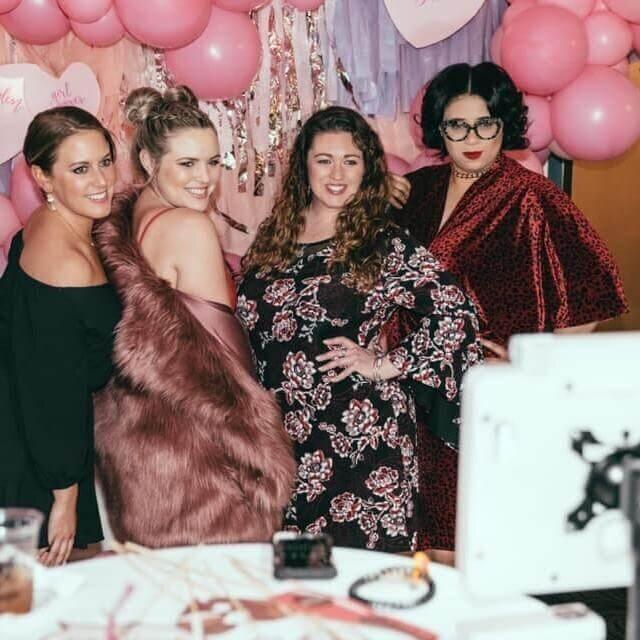 US Shipping Map
Shipping Time Estimate for UPS Ground
Pixilated offers free two-way shipping when your order is eligible for UPS Ground.*
The map above shows the estimated number of business days in transit from our location in Baltimore, Maryland to each of the different zones. 
How to determine whether or not your order is eligible for free shipping:
If your event is more than 7 business days from today's date, your order IS ELIGIBLE for free shipping and will arrive 1-2 days prior to your event.
If your event is in 7 business days or less please check the map to see if your order will arrive by the business day before your event. 

If it will arrive on or before the business day before your event, 

your order 

IS ELIGIBLE

 for free shipping.

If it will not arrive by the business day before your event, 

your order 

IS NOT ELIGIBLE

 for free shipping. In this scenario, you can choose one of the expedited shipping options and pay the associated shipping fees.
Note: Cut-off for same-day shipping is 2:00pm ET. 
Orders placed after 2:00pm ET will ship the following day.
*Excludes Hawaii and Alaska.
The rental process is simple.
We send it to you

Guaranteed to arrive at least one day prior to your event. Delivered by UPS right to your doorstep. Did we mention shipping is free?

Set it up and use it

Unpack. Assemble. Connect to wifi...then the fun ensues! Snap as many images as your heart desires, arm in arm with your friends, all day (and night)!

Then send it back

The next business day, pack up the equipment in the original box and drop it at the nearest UPS Store. And yes, return shipping is also free.
Thinking of booking a photo booth and looking for the best photo booth rental price?
You've come to the right place! Pixilated DIY photo booth kits are the perfect way to capture memories at any type of event.
Available throughout the United States, we offer free two-way shipping on every rental, guaranteed to arrive at least one day prior to your event.
Our photo booths are 100% self-service and rent by the day, giving you and your guests the flexibility to enjoy taking event pictures with no limitations! Plus, each rental comes with two extra battery packs so you can keep your camera charged at all times without the hassle of needing access to power. No more messy cords!
Dates fill up fast, so book now before it's too late!
⭐⭐⭐⭐⭐ 4.9/5 rated by Real Customers
What's in the box? Watch our photo booth unboxing video!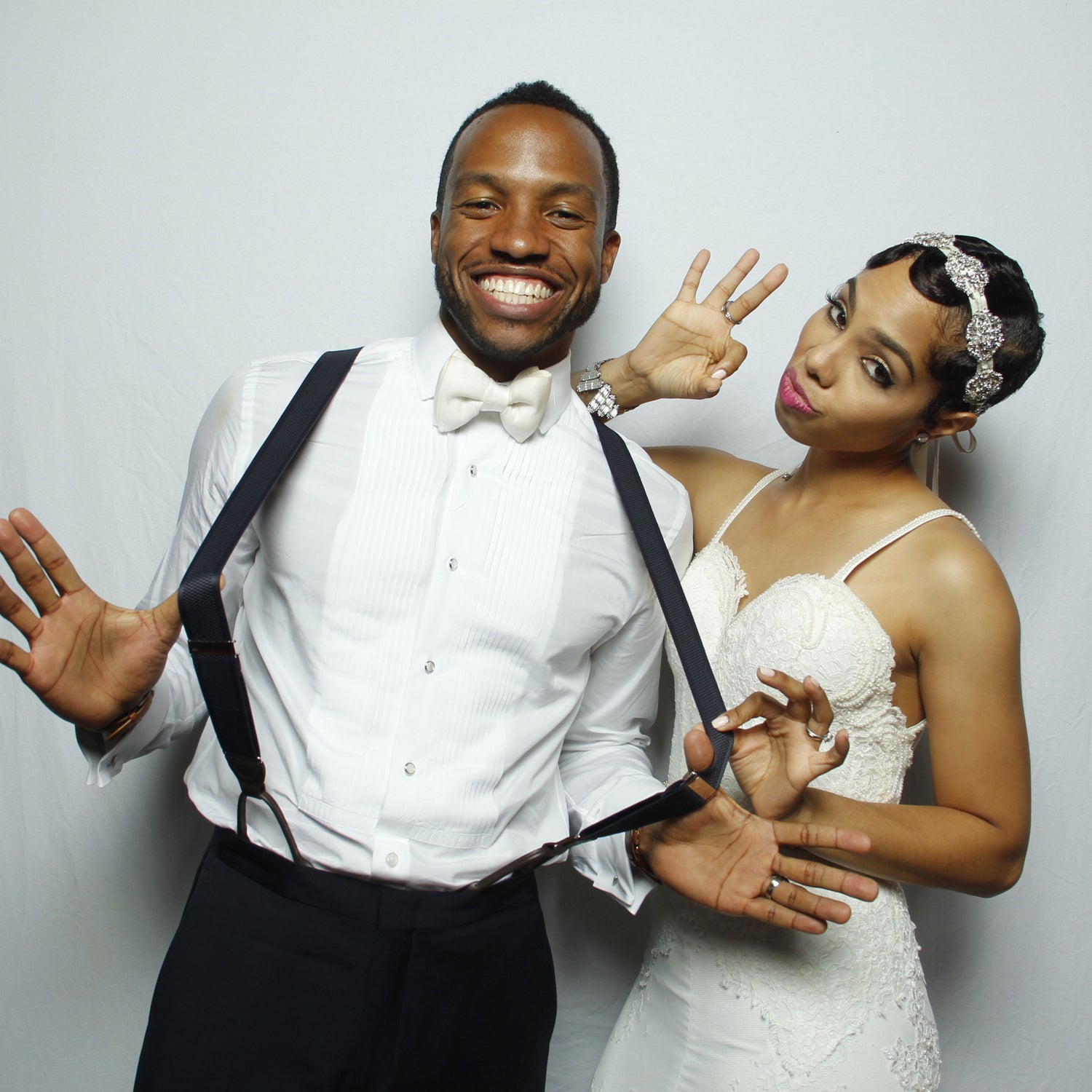 Unforgettable Memories 
Bring the fun of a photo booth to your next party with DIY Photo Booth Rental. Our easy-to-use rental kits include all the supplies you need for a hassle-free photo booth experience. No matter what you're celebrating, our photo booths are sure to add excitement and memories that will last a lifetime.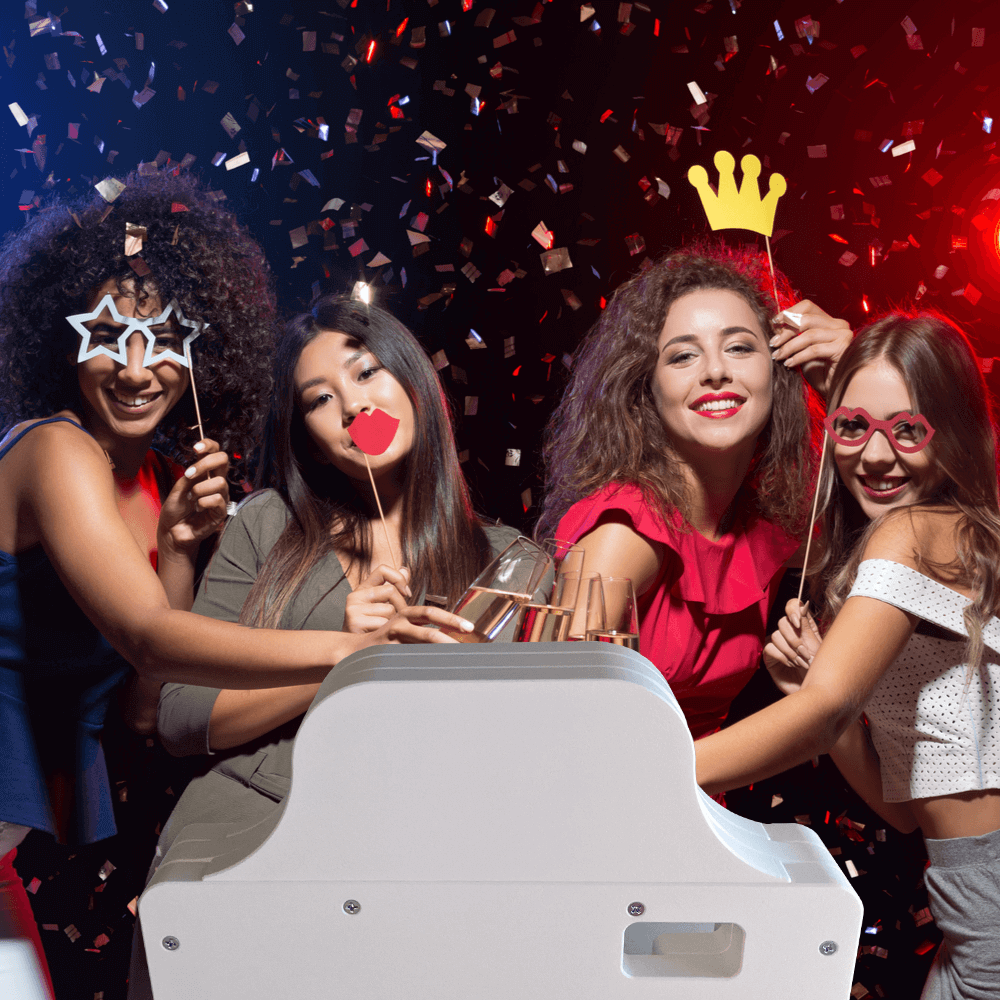 Amazing Photos
We know how important it is to capture amazing memories with your friends and loved ones. That's why we're excited to offer our one of a kind photo booth rental service! With our state-of-the-art photo booths, you'll be able to take stunning photos that you'll cherish for a lifetime.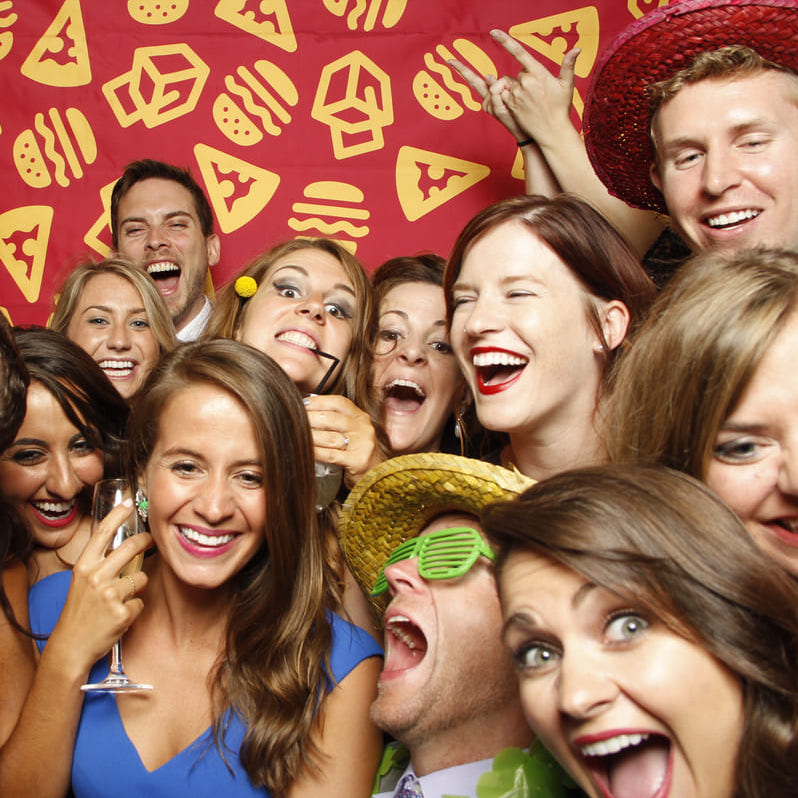 Endless Laughs
We swear your sides will hurt, you'll be laughing so hard at your photo booth pics. What better to do when you're in a laughing fit? Take more photos of the ensuing hilarity, of course! So. Much. Fun.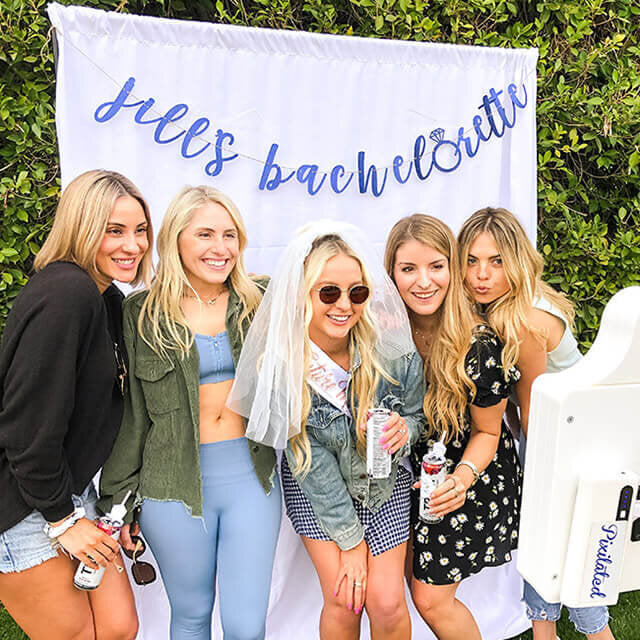 No long messy cords
Unlike any other booth on the market, you don't need access to a power source. Our rentals come fully charged and we keep the kiosks juiced using portable power banks (each kit comes with 2). With one battery powering your kiosk and a rechargeable backup ready to go, you can run continuously.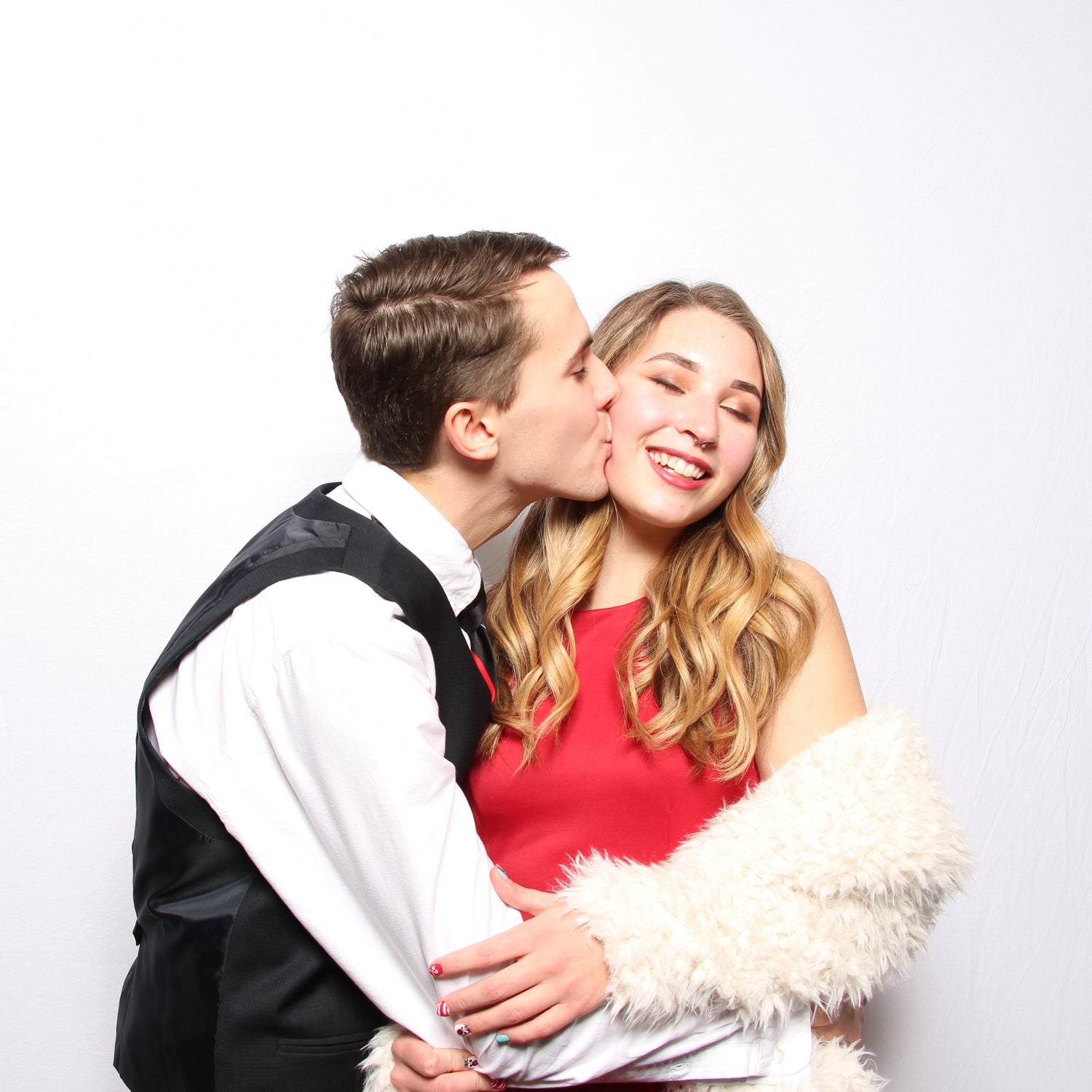 Simple and affordable
The way it should be. Our photo booth kiosks can be set up by one person in less than 5 minutes. Seriously, absolutely zero technical expertise is necessary to get up and running in no time.
We have options that fit every type of event style and budget!
Our DIY photo booth kits are the most afforadble solution for any private event:

Wedding
Birthday party
Graduation party
School dance
Bachelorette party
Quinceañera
Anniversary party
Holiday party
Baby shower

Branded photo booths help you market your organization at events like: 

Corporate event
Trade show
Non-profit or charity event
Conference
Commencement
Alumni event
Athletics event
Brand activation
Event sponsorship