Pixilated Photo Booth Rental Company
We have photo booth rental options for parties, weddings, corporate events, school events, and more!
BOOK NOW
The hassle-free photo booth rental solution for your next event
The #1 party photo booth! Fun, affordabe & easy to rent!
Super affordable

Our DIY rental kits cost less than half as much as most traditional photo booth rental companies.

Easy online booking

Book whenever it's convenient for you. Quick and easy online checkout available 24/7/365.

Flexible timing

Our photo booths rent by the day instead of the hour, so you determine when the party ends.


100% customizable

We offer editable theme templates, camera upgrades, custom graphic screens and photo frames.

Completely self-service

No attendant. No problem! Our equipment takes absolutely zero expertise to achieve great results.

Compact & portable

Easy to ship. Easy to carry. Fits in almost any space and can be used with or without a backdrop.

5 minute set up

No lie. With our step-by-step picture instruction card, you'll be up and running before you can say "CHEESE!"

Free 2-way shipping

Everywhere in the lower 48 states. Each package arrives to you with a pre-paid return label in the box.
How renting a Pixilated photo booth works
We ship the kit to you

Guaranteed to arrive at least one day prior to your event. Includes everything you need. Delivered by UPS right to your doorstep. Free shipping.

You set it up and take photos

Unpack. Assemble. Connect to wifi...then the fun ensues! Snap as many images as your heart desires, arm in arm with your friends, all day (and night)!

Then you send it back to us

The next business day following your event, pack up the equipment in the original box and drop it at the nearest UPS Store. Free shipping, again.
Shipped free everywhere in the lower 48 states
Guaranteed to arrive at least one day before your event, no matter where you are.
BOOK NOW
Looking to rent a photo booth for your event?
You've come to the right place. Renting a photo booth for your party can be a confusing process, but here at Pixilated we make it easy for you!
Featuring our classic Photo Booth, animated GIF Booth, chic Black & White Booth, and fully customizable Green Screen Booth.
Photo booths are the perfect way to capture memories at your wedding, birthday party, corporate event, graduation party, bachelorette party, holiday party, school dance, conference, and more!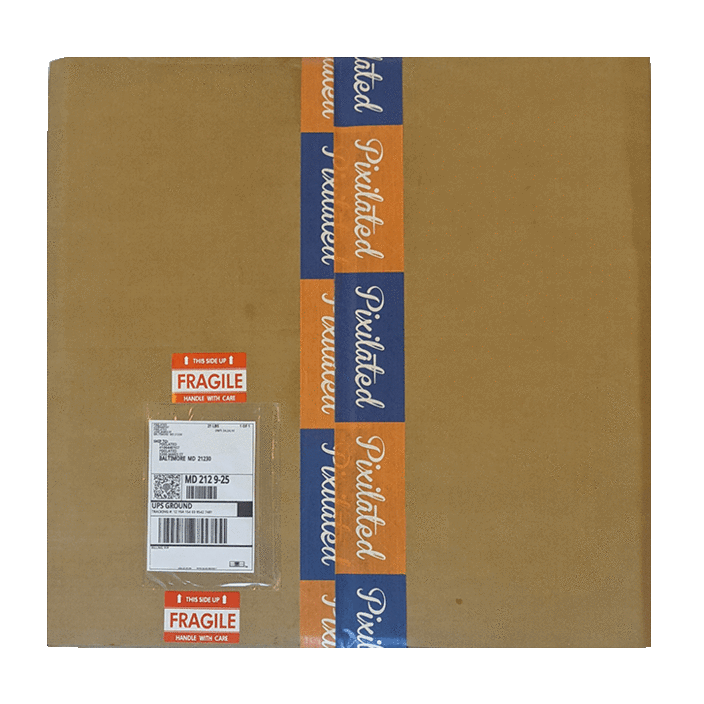 What's included in the rental?
Each of our kits comes in one 24" x 24" x 10" box that weighs less than 25 pounds.
The components:
1 photo booth kiosk, 1 tripod floor stand, 2 battery power packs, and 1 USB wall charger
Also included:
1 instruction card and 1 return shipping label
Backdrops and stands (including green screens) ship in a separate box.
Photo Booth Kiosk

Our photo booth kiosks are the product of countless hours of research and design and comprised of the latest and greatest cameras and tablets.

Tripod Floor Stand

Our photo booth tripod stand checks all the boxes; it's sturdy, it's really easy to set up, and it takes up a minimal amount of space -- less than 3 square feet.

2 Power Packs

Power cords are a pain in the butt AND they're a tripping hazard, too. That's why we designed our booths to run on battery. No cords, no tape, no problems.

Wall Plug Charger

A charger included with the power packs gives you unlimited photo booth life! Keep your backup power pack charging and swap it out every few hours.
All-inclusive wedding photo booth bundles tailored for your big day!
Regular price

$649.00 USD

Regular price

$908.00 USD

Sale price

$649.00 USD

Unit price

per

Regular price

$629.00 USD

Regular price

$839.00 USD

Sale price

$629.00 USD

Unit price

per

Regular price

$699.00 USD

Regular price

$958.00 USD

Sale price

$699.00 USD

Unit price

per
Photo Booth Rental FAQs
How does your shipping and return process work?

We ship your booth directly to you and when your event is over you package it in the same box it arrived in, place the pre-paid return label on the box, and drop it off to the nearest UPS location.

We guarantee that your shipment will arrive at least one day before your event. We ask that you ship it back on the following business day.

Offering free 2-way shipping on all orders in the United States (excludes Hawaii & Alaska) as long as you order at least 7 days before you need the booth.
What types of events are these typically rented for?

Our photo booth, GIF booth, black & white booth and green screen booth kits can be compact and tucked into a cozy corner for your intimate party or reception. Or your vision can be scaled up and rented by the dozen if you're planning a global conference, music festival or NASCAR race!

Photo booths are perfect for weddings, birthday parties, corporate events, holiday parties, campus events, 5K races and marathons, nonprofit events, graduation parties, showers, grand openings, festivals, and more!
How much space is required to set up the photo booth?

If you do not plan to set up a backdrop, the kiosk itself takes up a 3' x 3' footprint.

If you plan to set up a backdrop, it depends on the width, but usually around 8' x 8' will suffice.
Will the photo booth work without WiFi?

Ideally, you'll connect your booth to WiFi so your guests can send themselves their images instantly through email or text message.

If you don't have on-site WiFi or a hotspot, your photos will get stored in an "offline queue" until the device gets connected to a network. At that time, all images will instantly get sent.

So the short answer is: it works either way, but wifi makes the photos send instantly.

Did you know you can add a wifi hotspot to your rental? We provide them as an add-on for just $99.
How do guests get their images?

After each photo session, your guests can email or text their pictures to up to 5 people.

After the event, once your equipment has been shipped back, we will send you a link to download and view all of your guests photos from the event.
Do I get a copy of all the photos from my photo booth rental?

Yes.

Once you return your photo booth, we'll send you an email with links to download all your photos and to view your gallery online.

This makes it easy to share all of the event photos with your guests.
What is the difference between the "Base 8MP" camera and the "Pro 18MP" camera?

The Pro 18MP camera takes really crisp high-resolution photos and works great in every lighting scenario.

The Base 8MP camera is is the better option if you're on a budget.
What is the difference between the design options "Standard" and "Customized"?

Standard design includes our classic booth interface without any customization options, like logos, graphics or frames. This is a great option if you have a busy backdrop or are going for a clean, classic look.

Customized design allows you to use our templates or to work with our designers to create your very own branded booth experience. Great for wedding themes and monograms, or for corporate events to add logos.
When will my booth be delivered?

We'll ship it to you so you have it at least one business day prior to your event date.

Need it sooner? Contact us
Can I rent a photo booth over the phone?

Need help making decisions?

Call us between 9:00AM - 5:00PM ET Monday through Friday at 888-902-0054 and we can help you with your booking over the phone.
How long can I use the photo booth rental?

Our booths rent by the day, not the hour…so you can use it for up to 24 hours!

If you purchase additional days, each added day is equal to a 24-hour time block.
Do I need to plug in the photo booth to a power outlet?

No.

We provide two battery packs that will last up to 8 hours (4 hours each) and can be recharged for continuous usage.

That said, if you want to set it and forget it, you can plug it into an outlet using the supplied USB wall plug.
Do I need to set up lighting?

No, both of our camera options have a lighting source.

The Base 8MP camera has a LED light source attached with different brightness settings.

The Pro 18MP camera has a built in smart flash that will adjust to the lighting automatically no matter the environment. This is the best option for venues that are dimly lit.

All that said, any photographer knows that good light is the key to great photos, so if you can find a spot that naturally has good lighting, that'll be the cherry on top!
How far in advance do I need to place my order to take advantage of free ground shipping?

We guarantee free shipping for events that are a minimum 7 days away.

Contact us if you have a rush order.

There are usually options for quick turnaround orders. Depending on proximity to our shipping location or using expedited shipping services, there is usually a solution we can help you with!
How do I return my booth after my event?

Within one business day after your event, you'll repack it in the same box that it was delivered in, place the return label on the box, and take it to any UPS drop-off location.
Can the GIF booth also take regular photos?

Yes. It is technically a GIF Photo Booth.

It gives you the option to choose to take a photo or a GIF. There is a button on the left that says Tap for Photo and a button on the right that says Tap for GIF.
If I am supplying my own backdrop, what size should it be?

While any backdrop will technically work, for best results we recommend at least 8 feet wide by 7 feet tall.

The backdrops that we sell are 10 feet wide by 8 feet tall and include a frame if you are interested in adding one of our photo booth backrops.
For the Green Screen Booth, is the physical green screen included?

Yes, we provide you with a green screen (chroma key) backdrop that includes the stand.
Why Pixilated?

Pixilated has been in the photo booth game since 2012.

We get it, finding the right photo booth rental company can be tough. It's not like you're throwing an event every day or even every month.

We've built our entire business specifically to make renting a photo booth easy and affordable.

Pixilated is your one stop shop for all things related to photo booths for parties. Our team of experts has everything you need from rentals and virtual photo booths, to software and accessories that fit any budget.

Use Pixilated for all your photo booth needs and see why we've been rated as the best in the industry by customers just like you.
The concept of the photo booth isn't new. The way we do it is.
Our rentals are exceptionally flexible and affordable when compared to most photo booth companies.
Why, you ask? Well it's simple really…
First and foremost, we are the pioneers of the DIY self-service photo booth!
When we started out over a decade ago, Pixilated offered photo booth packages just like every other photo booth company in town. Our packages were charged by the hour, staffed with an attendant, and our prices were expensive to cover our high equipment and labor costs.
As our business grew, it was obvious to us based on customer feedback that there had to be a better way to provide more affordable photo booth rentals. Our goal was to use the most modern technology to create a lightweight, compact, portable photo booth that was super easy to use and wouldn't break the bank. On top of that, it had to produce high-quality photos and work right out of the box.
Our photo booths are completely unique. They run on our proprietary software and are built into custom-made enclosures.
No technical expertise needed.
We designed our photo booths to be completely self-service. From our easy online booking process to our simplified onsite setup all the way through to the end user guest experience, we took everything into consideration to make our photo booth rentals easy and cheap (price-wise, of course!)
BOOK NOW
DIY kits are the future of photo booths
And the future has arrived!
Let's take a look at the key benefits of our self-service photo booth rental service and what separates us from your average photo booth rental company.
What separates Pixilated from the rest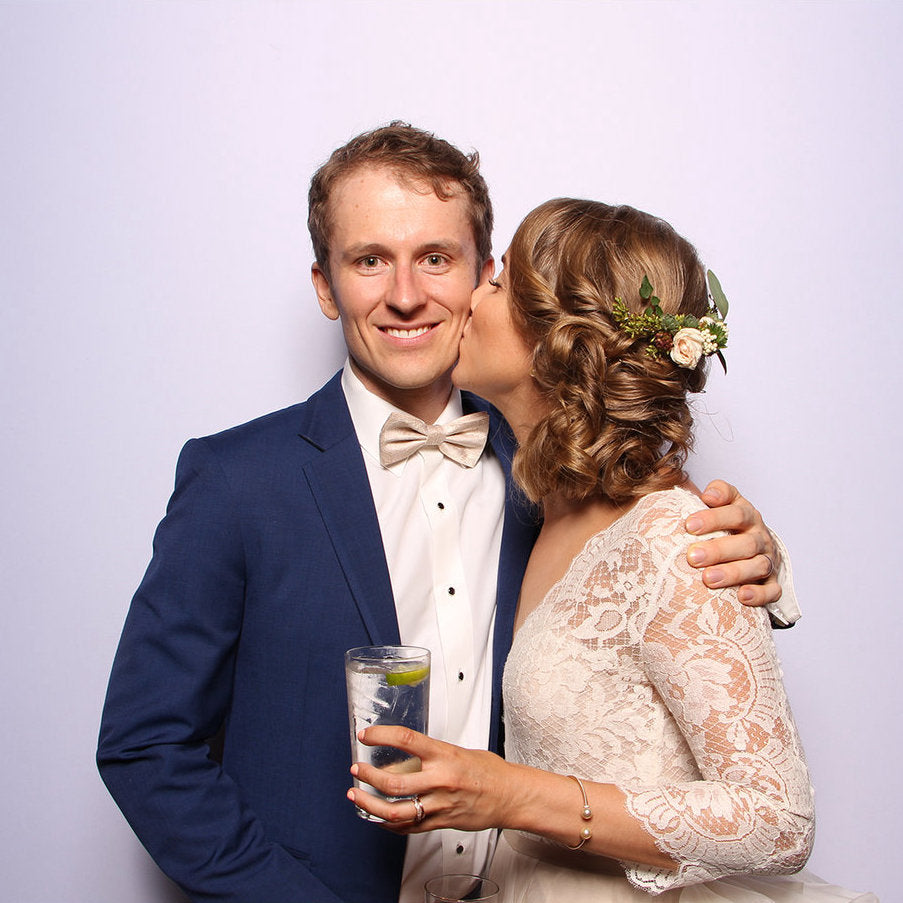 1. Fast, easy online booking

Just choose your desired options, add to cart and checkout.
2. Free, reliable delivery

Guaranteed to arrive minimum one day prior to your event.
3. Works right out of the box

Takes 5 minutes to set up. You'll be taking test photos in no time!
4. Compact and portable

The entire package is 24" x 24" x 10" and weighs less than 25 lbs, including the stand.
5. Completely wireless

Runs on a battery pack, and comes with a backup just in case.
6. Great photos, no photographer needed

Upgrade to our 18MP smart camera for awesome quality.
7. The most affordable

The cheapest photo booth rental on the market…cheap in price, not quality!
8. Rent by the day, not the hour

Who are we to tell you when the party ends!?
9. Awesome personalization options

Customize your photo booth design to add logos, text, themes, etc.
10. Simple guest experience

No need for an expensive attendant adding to your already over-budget headcount...our booths are DIY and super easy to use!
Our custom designed DIY photo booth kits are made right here in our hometown of Baltimore, Maryland.
But don't worry, we ship our photo booths everywhere.
We've spent countless hours creating the optimal photo booth experience. And we're ready to put our creation in your hands. Our photo booth kits are completely unique.
Unlike our competitors, we've built our entire system in-house, combining a lightweight protective exterior with robust software and the ability to upgrade your camera quality to an insanely crisp 18 megapixel smart camera with excellent lighting.
BOOK NOW
Photo booth rentals come in many shapes, sizes and styles so it's important to know what you're looking for.
Although there are many options available on the market, we believe our perfect blend of simplicity and affordability make Pixilated the obvious choice.
Our selfie stations are what the photo booth industry calls an open-air photo booth, which means there's no enclosed booth to enter and no curtain to close.
Instead, an open-air photo booth provides the opportunity for tons of guests to pile into each photo. It also allows onlookers the chance to see all the fun taking place!
The chances are good that the reason you're choosing to add a photo booth to your event is that you want something special and unique, a way to capture memories that will last forever, so you'll want to be sure you make the right choice.
We put together a helpful comparison article to make it easy for you to see the differences between Pixilated and some of the other popular photo booth companies and products out there.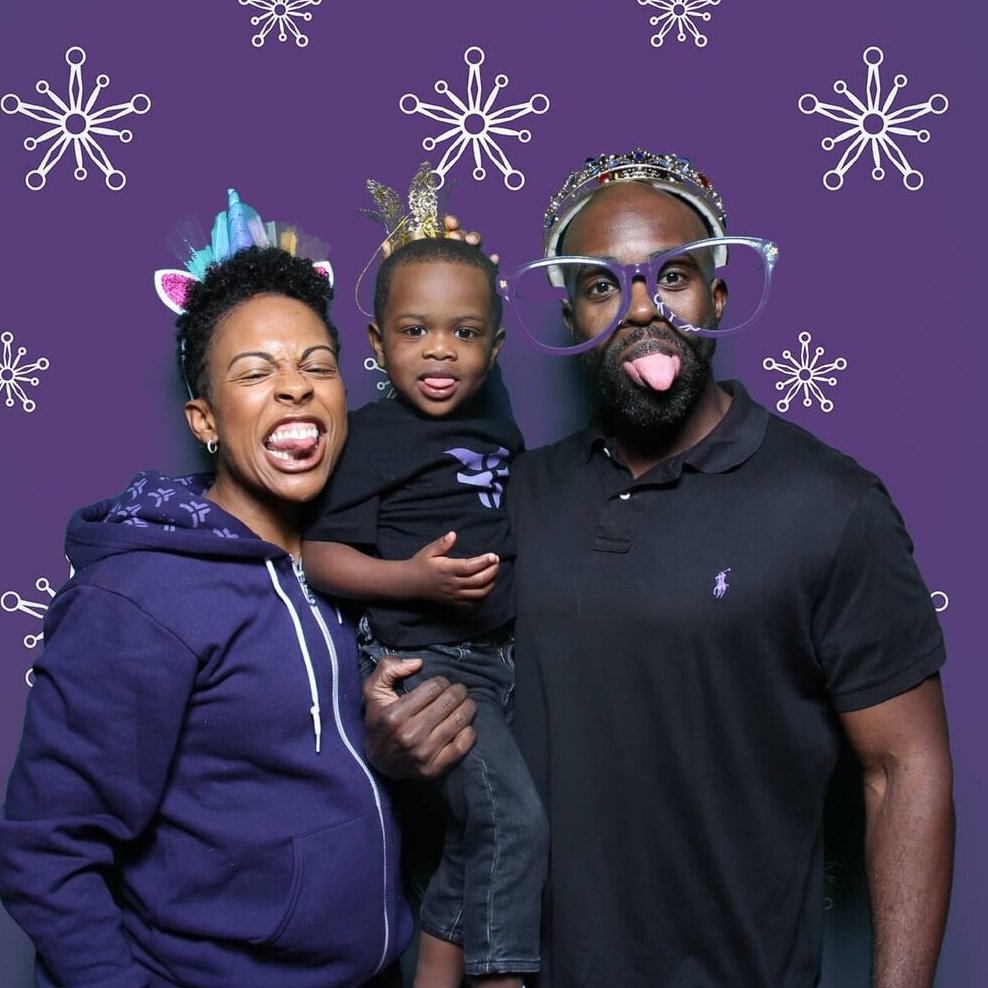 More than 10 years and thousands of events have helped us perfect our photo booth service.
The Pixilated booth of today has literally been a decade in the making. All of that work and insight building on previous lessons learned…layer by layer…brick by brick…
Our goal and focus has been to bring the greatest photo booth experience right to your doorstep without the challenges of booking an in-person vendor, sorting through the technical hurdles or getting in the weeds with design.
Building amazing photo experiences is in our DNA.
We're not new here, but we are as passionate as we were on day one.
Over a decade ago it all started with a Canon DSLR camera, an AlienBee flash, a plasma tv monitor, a remote shutter and we were off. The wisdom here? We learned that people love to take pictures with friends, then instantly get the image shown to them, then laugh their butts off!
Back then it was incredibly important for us to place quality and style at the forefront of our efforts. Unfortunately, to accomplish that in the early days meant loads of expensive equipment, expertise, and trial and error to come up with the Pixilated formula. The photography pros at fixthephoto.com wrote an in-depth review of our photo booth rental services -- read the full review.
Fast forward to now and so many of those features can be accomplished with so much less equipment and expertise. This evolution in technology brought us to the conclusion that we could create an amazing photo booth experience that was extremely simple to use and took no expertise to accomplish, while creating beautiful images and endless smiles.
BOOK NOW
Still not convinced?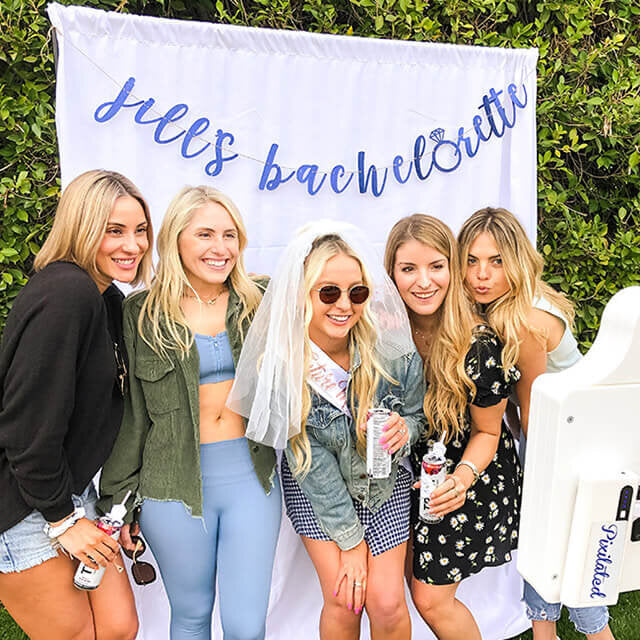 We've invested hundreds of hours making our photo booth rental process the easiest in the world.

The Japanese term Kaizen, refers to continuous improvement day after day, week after week, year after year. From day one we've placed the concept of Kaizen at the center of our strategy; striving to find new ways to refine, improve and better our products at every turn.

With our new and improved photo booth invention, we were ready to find the best, and most affordable way to get the product into the hands of our customers.

The back and forth of planning an event and booking all of the vendors, entertainment and other features can be an overwhelming process to say the least. When we designed the Pixilated photo booth rental process we wanted it to be extremely easy to understand and easy to book online, as well as a fun experience. Similar to what the client could expect when the photo booth shows up with the UPS driver.

That's why we've invested hundreds of hours making our photo booth rental process the easiest in the world.

We know you have more important things to do so we make booking Pixilated for your event as easy as ordering new socks from Amazon.
Our photo booths are a perfect blend of simplicity, ease of use and affordability.

Once your order has been placed you can sit back and wait for the next steps from our team.

If you've upgraded to personalize your photo booth with a logo or other custom designs our team will reach out to get the ball rolling. For the simpler design jobs, we're here to help integrate your logo and design.

If you're a brand, business or someone with a more specific vision we've built design templates in Adobe Illustrator and Canva so you can do all of the personalization yourself.

After we finalize all of the details of your order we schedule your photo booth to arrive a minimum of one business day prior to your event.

Your rental will be delivered by UPS right to your doorstep or whatever address you specified during the ordering process.
Our photo booth kits set up in 5 minutes and work right out of the box.

When the big day finally arrives all you'll need to do is unpack your photo booth, follow the extremely simple setup instructions included in the box and you're off to the races.

Before you have a chance to worry about the setup process, don't. Pixilated photo booths are the easiest diy photo booths available and take just minutes to set up and start snapping.

Once the party has concluded the steps to return your photo booth are as simple as it was to receive. All you need to do is repack the tripod, kiosk, and batteries, close up the box, affix the return shipping label (included in the box) and drop it at UPS. I believe the term for it is "easy come, easy go."

As soon as we receive your return shipment, we'll send you a link to your online photo gallery as well as a .zip file so you can download the entire batch.