Pixilated's Best-Selling Photo Booth Rentals
All DIY Photo Booth Rentals Include Free Roundtrip Shipping Nationwide
We ship the kit to you

Guaranteed to arrive at least one day prior to your event. Includes everything you need. Delivered by UPS right to your doorstep. Free shipping.

You set it up and take photos

Unpack. Assemble. Connect to wifi...then the fun ensues! Snap as many images as your heart desires, arm in arm with your friends, all day (and night)!

Then you send it back to us

The next business day following your event, pack up the equipment in the original box and drop it at the nearest UPS Store. Free shipping, again.
'Tis the season! Bundle & save for your holiday party!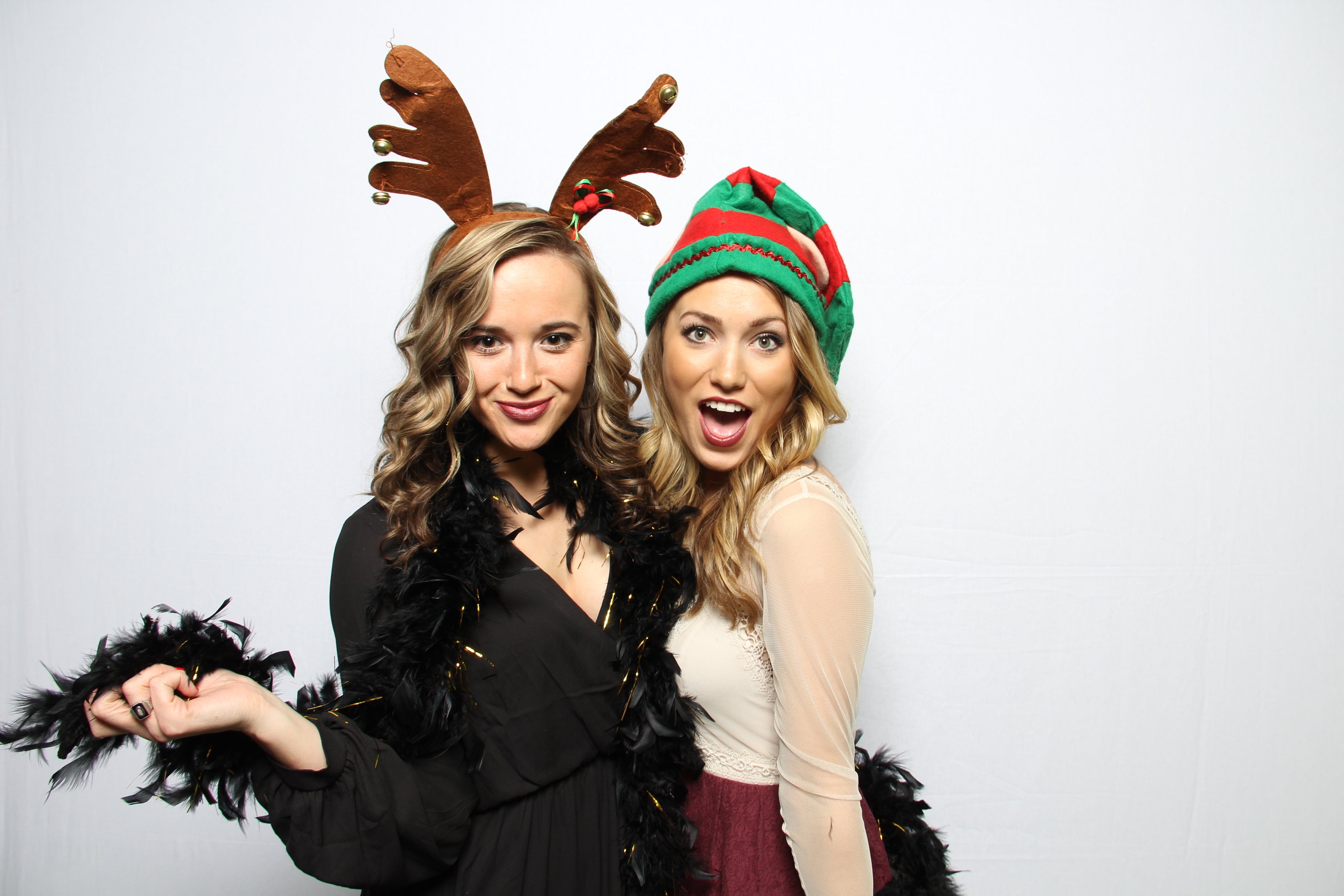 Regular price
From $344.00
Regular price
$458.00
Sale price
From $344.00
Unit price
per
Regular price
$783.00
Sale price
$589.00
Unit price
per
Real Reviews from Real Customers
The Benefits of Choosing Pixilated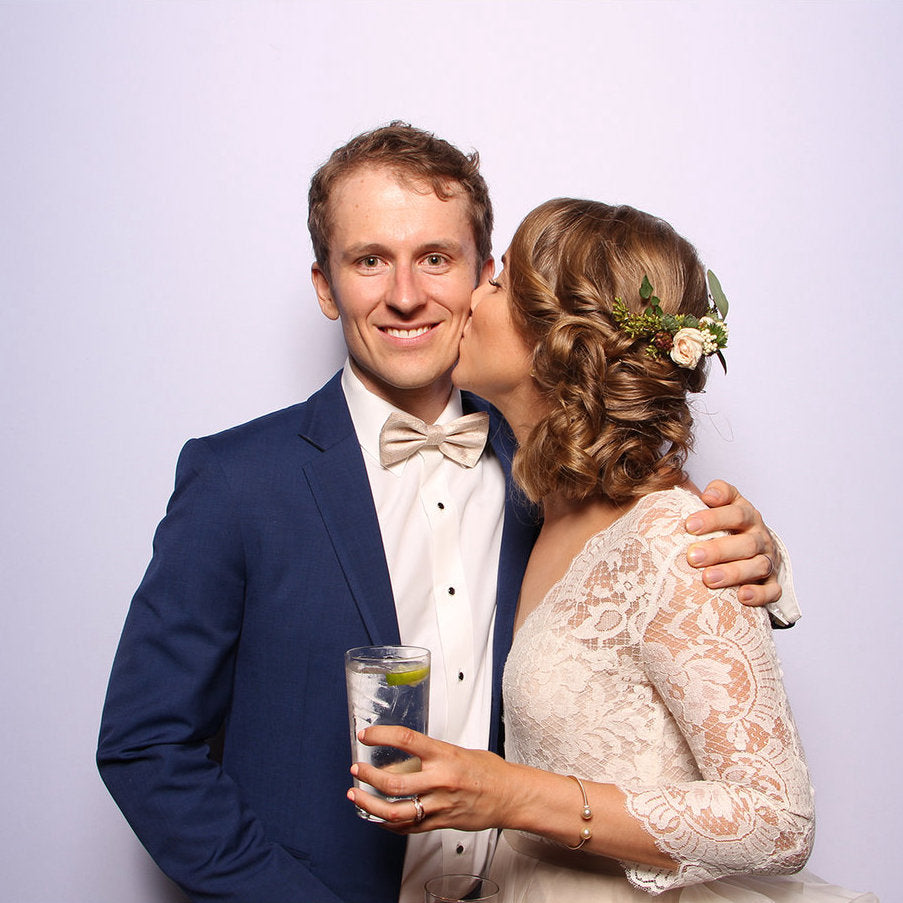 1. Fast, easy online booking

Just choose your desired options, add to cart and checkout.
2. Free, reliable delivery

Guaranteed to arrive minimum one day prior to your event.
3. Works right out of the box

Takes 5 minutes to set up. You'll be taking test photos in no time!
4. Compact and portable

The entire package is 24" x 24" x 10" and weighs less than 25 lbs, including the stand.
5. Completely wireless

Runs on a battery pack, and comes with a backup just in case.
6. Great photos, no photographer needed

Upgrade to our 18MP smart camera for awesome quality.
7. The most affordable

The cheapest photo booth rental on the market…cheap in price, not quality!
8. Rent by the day, not the hour

Who are we to tell you when the party ends!?
9. Awesome personalization options

Customize your photo booth design to add logos, text, themes, etc.
10. Simple guest experience

No need for an expensive attendant adding to your already over-budget headcount...our booths are DIY and super easy to use!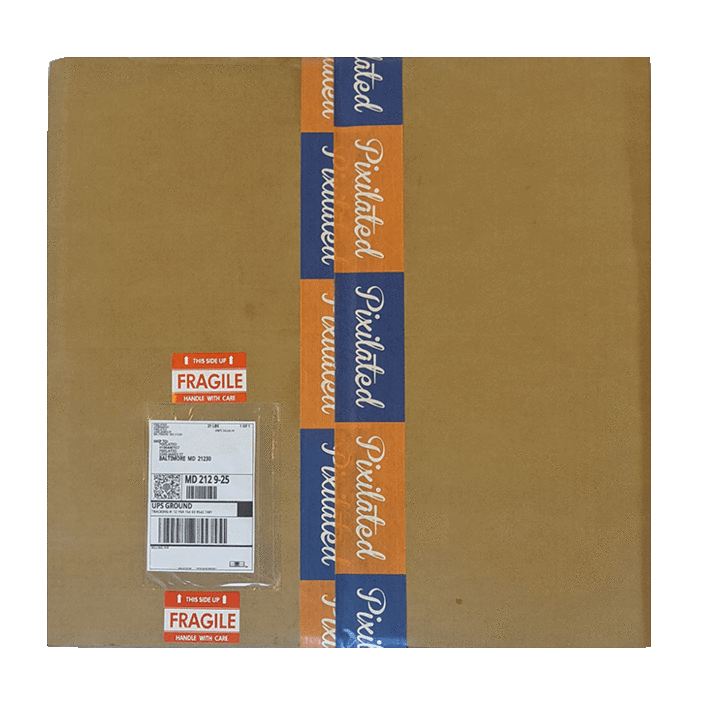 What's in the Package? A Closer Look at Photo Booth Rentals from Pixilated
Each of our kits comes in one 24" x 24" x 10" box that weighs less than 25 pounds.
The components:
1 photo booth kiosk, 1 tripod floor stand, 2 battery power packs, and 1 USB wall charger
Also included:
1 instruction card and 1 return shipping label
Backdrops and stands (including green screens) ship in a separate box.
Photo Booth Kiosk

Our photo booth kiosks are the product of countless hours of research and design and comprised of the latest and greatest cameras and tablets.

Tripod Floor Stand

Our photo booth tripod stand checks all the boxes; it's sturdy, it's really easy to set up, and it takes up a minimal amount of space -- less than 3 square feet.

2 Power Packs

Power cords are a pain in the butt AND they're a tripping hazard, too. That's why we designed our booths to run on battery. No cords, no tape, no problems.

Wall Plug Charger

A charger included with the power packs gives you unlimited photo booth life! Keep your backup power pack charging and swap it out every few hours.
Digital Photo Booth Rental - Easy, Affordable and Fun!
Super affordable

Our DIY rental kits cost less than half as much as "old school" vendors

Easy online booking

Simple, hassle-free online booking available 24/7/365

Flexible timing

Rent by the day, not of the hour, so you determine when the party ends


100% customizable

Photo booth graphics personalized just for you

Completely self-service

No attendant. No problem! Our kiosks require zero expertise

Compact & portable

Weighs less than 25 pounds and fits in almost any setting

5 minute set up

You'll have it up and running before you can say "CHEESE!"

Free 2-way shipping

Each box arrives to you with a pre-paid return label included
Photo Booth Rental FAQs
How does your shipping and return process work?

We ship your booth directly to you and when your event is over you package it in the same box it arrived in, place the pre-paid return label on the box, and drop it off to the nearest UPS location.

We guarantee that your shipment will arrive at least one day before your event. We ask that you ship it back on the following business day.

Offering free 2-way shipping on all orders in the United States (excludes Hawaii & Alaska) as long as you order at least 7 days before you need the booth.
What types of events are these typically rented for?

Our photo booth, GIF booth, black & white booth and green screen booth kits can be compact and tucked into a cozy corner for your intimate party or reception. Or your vision can be scaled up and rented by the dozen if you're planning a global conference, music festival or NASCAR race!

Photo booths are perfect for weddings, birthday parties, corporate events, holiday parties, campus events, 5K races and marathons, nonprofit events, graduation parties, showers, grand openings, festivals, and more!
How much space is required to set up the photo booth?

If you do not plan to set up a backdrop, the kiosk itself takes up a 3' x 3' footprint.

If you plan to set up a backdrop, it depends on the width, but usually around 8' x 8' will suffice.
Will the photo booth work without WiFi?

Ideally, you'll connect your booth to WiFi so your guests can send themselves their images instantly through email or text message.

If you don't have on-site WiFi or a hotspot, your photos will get stored in an "offline queue" until the device gets connected to a network. At that time, all images will instantly get sent.

So the short answer is: it works either way, but wifi makes the photos send instantly.

Did you know you can add a wifi hotspot to your rental? We provide them as an add-on for just $99.
How do guests get their images?

After each photo session, your guests can email or text their pictures to up to 5 people.

After the event, once your equipment has been shipped back, we will send you a link to download and view all of your guests photos from the event.
Do I get a copy of all the photos from my photo booth rental?

Yes.

Once you return your photo booth, we'll send you an email with links to download all your photos and to view your gallery online.

This makes it easy to share all of the event photos with your guests.
What is the difference between the "Base 8MP" camera and the "Pro 18MP" camera?

The Pro 18MP camera takes really crisp high-resolution photos and works great in every lighting scenario.

The Base 8MP camera is is the better option if you're on a budget.
What is the difference between the design options "Standard" and "Customized"?

Standard design includes our classic booth interface without any customization options, like logos, graphics or frames. This is a great option if you have a busy backdrop or are going for a clean, classic look.

Customized design allows you to use our templates or to work with our designers to create your very own branded booth experience. Great for wedding themes and monograms, or for corporate events to add logos.
When will my booth be delivered?

We'll ship it to you so you have it at least one business day prior to your event date.

Need it sooner? Contact us
Can I rent a photo booth over the phone?

Need help making decisions?

Call us between 9:00AM - 5:00PM ET Monday through Friday at 888-902-0054 and we can help you with your booking over the phone.
How long can I use the photo booth rental?

Our booths rent by the day, not the hour…so you can use it for up to 24 hours!

If you purchase additional days, each added day is equal to a 24-hour time block.
Do I need to plug in the photo booth to a power outlet?

No.

We provide two battery packs that will last up to 8 hours (4 hours each) and can be recharged for continuous usage.

That said, if you want to set it and forget it, you can plug it into an outlet using the supplied USB wall plug.
Do I need to set up lighting?

No, both of our camera options have a lighting source.

The Base 8MP camera has a LED light source attached with different brightness settings.

The Pro 18MP camera has a built in smart flash that will adjust to the lighting automatically no matter the environment. This is the best option for venues that are dimly lit.

All that said, any photographer knows that good light is the key to great photos, so if you can find a spot that naturally has good lighting, that'll be the cherry on top!
How far in advance do I need to place my order to take advantage of free ground shipping?

We guarantee free shipping for events that are a minimum 7 days away.

Contact us if you have a rush order.

There are usually options for quick turnaround orders. Depending on proximity to our shipping location or using expedited shipping services, there is usually a solution we can help you with!
How do I return my booth after my event?

Within one business day after your event, you'll repack it in the same box that it was delivered in, place the return label on the box, and take it to any UPS drop-off location.
Can the GIF booth also take regular photos?

Yes. It is technically a GIF Photo Booth.

It gives you the option to choose to take a photo or a GIF. There is a button on the left that says Tap for Photo and a button on the right that says Tap for GIF.
If I am supplying my own backdrop, what size should it be?

While any backdrop will technically work, for best results we recommend at least 8 feet wide by 7 feet tall.

The backdrops that we sell are 10 feet wide by 8 feet tall and include a frame if you are interested in adding one of our photo booth backrops.
For the Green Screen Booth, is the physical green screen included?

Yes, we provide you with a green screen (chroma key) backdrop that includes the stand.
Why Pixilated?

Pixilated has been in the photo booth game since 2012.

We get it, finding the right photo booth rental company can be tough. It's not like you're throwing an event every day or even every month.

We've built our entire business specifically to make renting a photo booth easy and affordable.

Pixilated is your one stop shop for all things related to photo booths for parties. Our team of experts has everything you need from rentals and virtual photo booths, to software and accessories that fit any budget.

Use Pixilated for all your photo booth needs and see why we've been rated as the best in the industry by customers just like you.
Our Rental Process Explained in Under 90 Seconds - Watch Now
Still not convinced Pixilated is right for your event? Check out the topics below.
Event Planners Guide to Rent a Photo Booth Nationwide

When it comes to organizing an event that leaves a lasting impression, the addition of a photo booth rental can transform an ordinary gathering into an unforgettable experience. Providing essential fun and creating memorable experiences, photo booth rentals have quickly become a popular choice for event planners nationwide.

Why the soaring popularity? Well, photo booth rentals offer an exhilarating blend of entertainment and nostalgia. They allow your attendees to walk away with a piece of personalized memorabilia, capturing the spirit of your event. What's more, our photo booth rentals are versatile and designed to cater to a diverse range of events, regardless of type or size.

Be it a corporate mega-event or a cozy family get-together, no event is too large or too small for a photo booth. Uncle Jim and CEO Jane alike will have a ball snapping silly, sweet or suave photos - whatever suits the mood of your soiree.

Adding a photo booth to your event encourages guests to engage and interact in a dynamic way, sparking conversations and fostering connections. It's not just an add-on; think of it as a memory creator. Our coast to coast services ensure that every single event across the United States, from Florida to Washington, Maine to California, Texas and everywhere in between, is catered for. We've got your photo booth needs covered.

We have photo booth rental options for weddings, parties, private events, corporate events, graduations, and more!
Unleashing Creative Fun with Pixilated's Photo Booth Rentals

Who doesn't love a good photo booth? Whether to mark a special occasion or simply for a fun, spontaneous snapshot, photo booths create lasting memories that you and your friends will cherish for years to come. And with Pixilated's photo booth rentals, you are not only capturing a moment, but you're also unleashing creative fun!

Photo booths have come a long way since their inception. Didn't we all enjoy cramming into the tiny space, fighting over props and striking our wildest poses? Now, imagine a modern photo booth, complete with digital props, custom backgrounds, and pro-quality cameras that give you gallery-worthy images.

Choosing the right photo booth can often be a daunting task, especially when there are so many options available! From traditional photo booths to open-air photo booths, mirror, and green screen photo booths, there's a suitable booth for every event. And rent is increasingly becoming the favored option. This is where Pixilated steps in! As experienced event planners have noted, renting a photo booth from a reputable company like Pixilated has become even easier.

Our guide to rent a photo booth nationwide highlights how simple it can be! Want to add a fun element to your party in New York? Rent our photo booth. Hosting a wedding in Los Angeles? Our photo booth is there. Need to enliven a corporate event in Chicago? We'll take our photo booths there. You see, we offer easy, accessible, and affordable photo booth rentals, allowing you to focus on what matters most – having fun and making memories!

Yet, it's not just about having a photo booth at your event. The real question is about the experience and memories that booth can create. What are some key factors to consider for this? High-quality prints? User-friendly interface? Variety of props to choose from? With Pixilated's photo booths, you don't have to worry about any of these. We deliver top-notch quality in all aspects, ensuring you have the best experience with our photo booth rentals.

Let's face, the fun begins the moment you step into a booth. The fun continues as you choose your props, strike a pose, and flash your most captivating smile to the photo booth's camera. The anticipation of waiting for the photo print, the thrill of seeing the final shot – it's a unique experience that only photo booths offer.

Photos capture the essence of a moment, doesn't it? And isn't it more special when those photos are spontaneous, candid, and filled with joy? With our photo booth rentals nationwide, you're not just capturing a photo. You're capturing a memory. You're creating a moment of joy. You're unleashing creative fun!

In conclusion, renting a photo booth is a smart and sensible choice for those looking to add an element of fun and creativity to their events. So, whether you're hosting a small party or a large-scale event, remember - rent a photo booth with us! Let Pixilated capture your memories while you create them.
The Perfect Addition to Any Event Big or Small

Weddings: This is one of the most memorable moments in anyone's life. Having a photo booth provides a fun and interactive activity for guests, and serves as a memento of the occasion.
Birthdays: Whether it's a kid's birthday or an adult's, a photo booth is always a hit, adding fun and excitement to the party. It also helps capture the celebration in a unique way.
Graduation Parties: Graduating is a crucial milestone in anyone's life. A photo booth can capture the joy and excitement of the moment, giving graduates a keepsake to cherish forever.
Anniversary Parties: It's a day to relive and remember your happy moments. A photo booth can help create special memories with friends and family.
Corporate Events: A photo booth is not just for fun, it's a great networking tool. It encourages people to socialise and breaks the ice among the colleagues.
Prom Nights: High school prom is a big event in a teenager's life. A photo booth adds an element of fun and gives students something to remember the night by.
Charity events: A photo booth can add a light-hearted touch to serious events. It can be used to create memories while spreading awareness for the cause.
Product Launches: Along with the product, a photo with it in hand can be a great promotional strategy. It also creates a personal bond between the brand and its consumers.
Trade Shows: Stand out from the crowd with a photo booth. It will attract visitors to your booth and give them a keepsake to remember your company by.
Baby Showers: A photo booth is a fun way to celebrate the upcoming arrival of a new baby. It provides a unique opportunity for guests to create memories with the mom-to-be.
Retirement Parties: Mark the end of an era with a photo booth, providing a special keepsake for the retiree and guests to remember this momentous occasion.
Holiday Parties: A photo booth with holiday-themed props will certainly add festive spirit to the party and will give guests a souvenir to remember the fun they had.
Family Reunions: Family reunions are all about creating memories with loved ones. A photo booth can capture these priceless moments for everyone to cherish.
Farewell Parties: A photo booth at a farewell party lets you capture the last moments with friends or colleagues, creating lasting memories.
Concerts: Music brings people together and a photo booth captures those shared experiences, becoming a great memento for music fans.
Stand out with Our Photo Booth Rentals: A Unique Addition to Your Event Menu

And now, the moment you've all been waiting for! Let's talk about how to standout with our photo booth rentals; a unique addition to your event menu. Our photo booths are more than just a camera and a containment space. They're portals to a pocket universe where laughter is infinite and every photo captures a different story. This isn't about just taking photos. No, this is about creating memories that live beyond the booths. You see, a photo becomes a moment frozen in time, a snapshot of the people, places, and events that have shaped our lives.

Now, let's talk about the photos themselves. Do photos look better when taken in a professional studio setting? Perhaps, but photobooth photos have a charm of their own. They are raw and sincere. It's not just about the photo, but it's about the experience that the photo captures. It's that pure, unfiltered joy that only a photobooth can bring. 

Just think about your friends and family stepping inside one of our booths, props in hand and grinning from ear to ear. You can almost hear the camera flash, the photos printing, the laughter that rings out from within. This is the photobooth experience – not just taking pictures, but creating magic. And when the event ends, the photos will stand as a keepsake, a reminder of the beautiful memories created. So whether it's a birthday party, a family reunion, a corporate event, or even a nationwide tour — rest easy knowing that a photo booth from us will make it more memorable.

Some might think that photo booths are outdated. But they're wrong. You see, photobooth rentals have stood the test of time because they bring a unique, intimate experience to any event. So dust off those old photo albums, step into our photobooths, and watch your parties come to life. Our photo booth rentals add an element of surprise and joy to every gathering, giving your photos a unique flare. Each photo is a moment preserved, a heart captured, and a story told. Not just photos but pieces of time, kept safe within the confines of a photo. What could be more magical?

So next time, when you're creating your event menu, sprinkle in some of our photo booth rentals to make it more exciting. Get ready for an avalanche of photos, smiles, and memories. Our booths can be the star of the show, capturing moments that would otherwise fade away. So take the plunge and ride the wave of photo fun. Because with our photo booth rentals, you're not just taking photos; you're making memories that last a lifetime.
A Glimpse into Our DIY Booth Kits - A Fun and Interactive Photo Rental Option

Looking to add some extra fun to your event? Let's pop into our exciting world of thrilling event additions with our DIY Booth Kit.

As an event planner - professional or DIY, when you rent our photo booth, we deliver an interactive, fun-filled easy-to-use kit. Your guests won't just be posing; they'll be playing and creating unforgettable memories at your event.

Our booth is a magical kiosk that creates not just photos, but love, laughter, and pure joy. Make no mistake; this is not your average photo booth rental, it's an addition to your event that brings out the fun in everyone and encourages community building. No standing awkwardly in the corner at this event. We keep them coming back for more fun.

Whether you rent a photo booth nationwide or for a small, intimate gathering, you can be sure we're serving up novelty fun and barnstorming laughter in every shot. As helpful guides to this process, we provide you with all the necessary info, every step of the way. So add our photobooth to your event or better yet, make it a staple. Your guests will love you for it.

So, what do you say? Ready to rent a photo booth and let your event be the talk of the town?
Photo Booths for Every Event and Budget

We offer photo booth diy photo booth rentals for everytype of event, including:
How Does a Photo Booth Rental Work? Understanding Our Simplified Process

When planning an event, it's all about creating a unique experience that leaves lasting memories. What's more unique and fun than a photo booth rental? You're probably asking yourself, "How does a photo booth rental work?" It's a breeze with our easy, customizable process! It's a piece of cake, and did we mention, tons of fun?

This is how our photo booth rental process works; firstly, we have a variety of packages for you to select from. Each of our packages is tailored to meet any need you may have, from corporate events to birthdays and even weddings. Our packages are flexibly priced, making it an easy decision whatever your budget.

Are you worried about the setup? Don't be! Our photo booth rental is ultra-easy to set up. Besides, we offer full support to ensure everything runs flawlessly during your event. We're not only interested in making your event look good; we want you to have an easy time too!

Now, let's talk about props because our photo booths are incomplete without them. Our props are not your regular photo booth props; they're super fun, and there's never a shortage of options. Whether you want hats, glasses, or silly mustaches, we've got you covered. We understand that the props are what make the photos fun and memorable!

In summary, renting a photo booth from us means you get a custom experience designed to match your event's theme, complete with top-of-the-line backdrops and the best props you could ask for. Our simplified process makes it easy from choice of packages, custom options, easy setup, and fun props. No need to stress over anything; with us, you're guaranteed to have an enjoyable experience that will have your guests talking for years to come!
Highlighting Our Easy Shipping and Return Process - A Plus for Events Across the United States

Are you looking to rent a photo booth and bring an enormous wave of fun to your event? At Pixilated, we've got you covered! Not only do we provide exciting photo booth rentals, but we're also known for our remarkable shipping and return process, available to events across the United States. We understand that time is of essence, and that's where our top-notch shipping and return methods come into play. Let's dive in and get you familiar with our process.

Once you've booked us for a photo booth rental, your package leaves our premises on a journey to add sparkles of fun to your event. Sealed with care, the package contains all you need to set up a photobooth. Worry not, because we've included detailed instructions and videos for you. All you need to do is unbox and you're one step closer to generating laughter and memories.

Once your event concludes and you and your guests are left with a myriad of memorable snaps, the return process claims the spotlight. We prioritize your convenience and provide an easy return process. Simply package your rental equipment and drop it off at any UPS location. If you need to learn more about how to safely package and secure your return, send us an email and our customer service team will be more than happy to help.

We take pride in making your photo booth experience as seamless and fun as possible, from the minute you decide to rent with us until the package returns to our domain. Amidst all this fun, we understand that things can go awry, which is why our customer support team is always ready to assist via email.

At Pixilated, we believe in quality service, fun-filled moments, all packaged into one incredible photobooth experience. So, whether you are planning a small gathering or a grand event, consider us your trustworthy, fun-loving, backdrop-offering, package-expert assistance. It's time to capture moments, create memories, and of course, have lots of fun!
The Pixilated Advantage: What Sets Our Photo Booth Rentals Apart?

Get ready for a whirlwind photo experience that's all the rage at the best parties nationwide! What sets our photo booth rentals apart? It's what we like to call the Pixilated Advantage. It's our commitment to prioritizing your event and ensuring you capture those light-hearted, heartwarming, and picture-perfect memories. How do we do it? Let's dive in!

First, making contact with us couldn't be easier! We're all about making your experience super-easy by being on hand to answer any questions, guide you through our package options and ensure whatever you choose is tailored specifically for your event. Chat with us online, email, or even call us - we're all ears!

Our photobooth setup is a breeze, too. We take care of the technical aspect so you can focus solely on having fun and mingling with your guests. Set up or pack down; we've got it all under control. And will the photobooth take up a lot of space, you're wondering? No, our modern, streamlined design fits perfectly into any event, large or small - again, making everything super easy for you.

Next, let's talk about the star of the show - our photo booths themselves! It's not just about clicking a button and printing pictures. Oh no, it's way beyond that. We provide an array of funky, vibrant backdrops that you can choose from, and the magic doesn't stop there. We've got quirky props that can add that extra dollop of fun to your photos. Plus, our booths come with a live preview feature, letting you see and perfect your pose before you click!

And there's more! Want to add some flavour to your physical photos? With Pixilated, you can personalize and custom print your photos with specific text, logo, or a theme of your choice. Turning your memories into keepsakes just became a whole lot more fun with our rental service.

So, there you have it! The Pixilated Advantage is not just about renting a photobooth, it's about creating perfect moments one click at a time. What you get is top-of-the-line service starting from your very first contact with us, easy access to custom, vibrant photo booths, an arsenal of cool props, diverse backdrops, and a stress-free, fun-filled photo experience. And guess what? We ensure everything is super easy for you to set up and use. So, are you ready to add a Pixilated photobooth to your event and geek out over some photo fun?

We've spent countless hours creating the optimal photo booth experience. And we're ready to put our creation in your hands. Our photo booth kits are completely unique.

Unlike our competitors, we've built our entire system in-house, combining a lightweight protective exterior with robust software and the ability to upgrade your camera quality to an insanely crisp 18 megapixel smart camera with excellent lighting.

First and foremost, we are the pioneers of the DIY self-service photo booth!

When we started out over a decade ago, Pixilated offered photo booth packages just like every other photo booth company in town. Our packages were charged by the hour, staffed with an attendant, and our prices were expensive to cover our high equipment and labor costs.

As our business grew, it was obvious to us based on customer feedback that there had to be a better way to provide more affordable photo booth rentals. Our goal was to use the most modern technology to create a lightweight, compact, portable photo booth that was super easy to use and wouldn't break the bank. On top of that, it had to produce high-quality photos and work right out of the box.

We designed our photo booths to be completely self-service. From our easy online booking process to our simplified onsite setup all the way through to the end user guest experience, we took everything into consideration to make our photo booth rentals easy and cheap (price-wise, of course!)

Our DIY photo booth kits are more than 50% cheaper than your average staffed photo booth.

And what's more? Timing is flexible because our kits rent by the day, not by the hour.

Our photo booths are completely unique. They run on our proprietary software and are built into custom-made enclosures.

No technical expertise needed.
Ready to book Pixilated for your event?
Choosing a selection results in a full page refresh.
Opens in a new window.